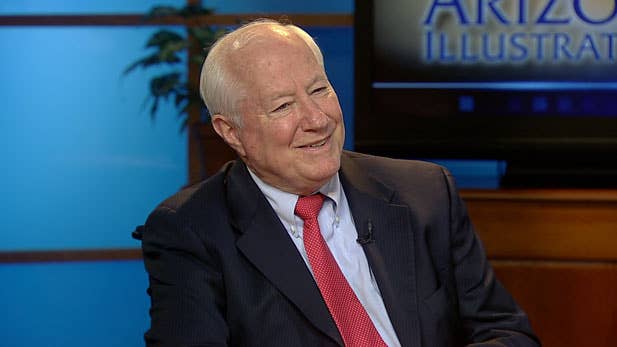 Former Rep. Jim Kolbe, who represented Arizona in Congress until 2007 and was the second out gay Republican to serve in Congress, predicted on Monday that this will be the last time the Republican Party's platform will endorse amending the U.S. Constitution to stop states from recognizing same-sex couples' marriages.
Speaking with BuzzFeed at a reception in Tampa on Monday hosted by Log Cabin Republicans and the Gay & Lesbian Victory Fund, Kolbe also said that his party's platform was "out of touch" on LGBT issues — but that change was coming.
The platform, which remains to be approved by the delegates this week, was hashed out by the party's platform committee this past week. In part, it declares, "We reaffirm our support for a constitutional amendment defining marriage as the union of one man and one woman."
Of that and other language opposed by Log Cabin Republicans and other LGBT organizations, Kolbe said, "Of course it doesn't help us. It makes it more difficult to attract gays to the Republican banner. But, I will make this prediction to you: This is the last platform that will have an anti-gay marriage constitutional amendment included in it. Four years from now, I'm willing to bet that won't be there."
He added, "I think the platform does not represent the thinking of Republicans. It certainly doesn't represent the thinking of Americans. No, the platform is out of touch with where most Americans are today and most Republicans are today. But, in both cases — Republicans and Democrats — the platform often represents the most extreme views of the base.
"It's a generational issue, purely a generational issue."