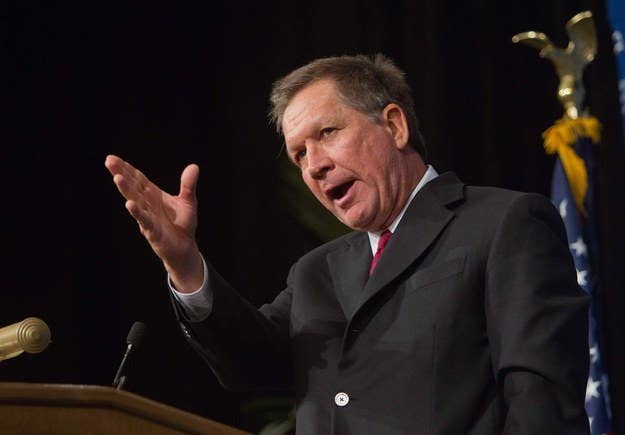 WASHINGTON — All Ohio executions scheduled for 2015 were moved to 2016 on Friday, according to information released by the Ohio Department of Rehabilitation and Correction.
The move by Gov. John Kasich's administration was made, according to the department, in response to pending orders in ongoing federal court litigation over the state's execution protocol, to allow the department time to adopt and implement the state's new execution protocol, and "to provide DRC adequate time to secure a supply of the new execution drugs."
Ohio has not conducted an execution for more than a year, since Dennis McGuire's execution on Jan. 16, 2014. Witnesses to McGuire's execution — the first of three in the U.S. in which complications were detailed in 2014 — said he "appeared to be gasping for air for 10 to 13 minutes," as CNN reported at the time.
At the time, the state used a two-drug combination: midazolam and hydromorphone.
Midazolam was also in use during executions with complications in Oklahoma and Arizona and is at the center of a pending Supreme Court case out of Oklahoma.
In addition to the ongoing litigation before U.S. District Court Judge Gregory Frost, inmates also filed a new lawsuit in December, challenging a new law that makes elements of the execution process in Ohio secret.
Assistant Federal Public Defender Allen Bohnert, lead counsel for the inmates challenging the constitutionality of Ohio's lethal injection, told BuzzFeed News, "I appreciate the Governor's postponement of executions, because it gives the court the time necessary to complete a thorough review of Ohio's new execution protocol."