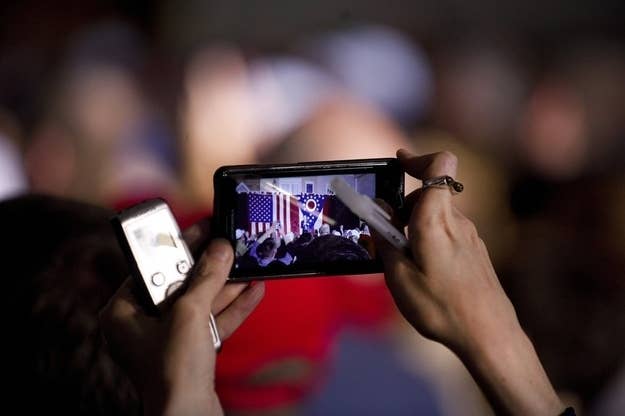 The top Ohio elections official, a Republican, has suspended two Democratic elections board members as the state's regular, bitter battles over voting procedures intensify.
Ohio Secretary of State Jon Husted, after setting a uniform standard for early voting hours across the state on Wednesday, is facing a revolt from some Democratic elections board members, who had voted against complying with the new rule.
In response to the move by two Montgomery County Democrats, Husted suspended them this afternoon, writing to Thomas Ritchie Sr. and Dennis Lieberman, "[Y]ou are hereby suspended from acting in any official capacity as a member of the montgomery County Board of Elections." He also set a hearing for Monday on the two men's permanent removal from the board.
On Wednesday, Husted had issued a directive that his office says stopped county boards of elections from allowing weekend early voting hours within their counties, but this morning the Democratic members of the Montgomery County Board of Elections ignored the directive, claiming the directive only set a minimum, and voted to allow it.
The county boards of elections, however, consist of two Republicans and two Democrats, so the vote was a deadlock. And, though the Secretary of State breaks any tie votes of the boards under Ohio law, his office instead headed for confrontation.
Elections director Matthew Damschroder sent a letter to the county board, demanding that it "reconvene this afternoon, no later than 3 p.m., to rescind the motion that resulted in a tie this morning."
He continued: "Failure to act consistent with and voting in contravention of a Directive is at best nonfeasance and subjects a Board member to possible removal."
The Democratic opposition to the Wednesday decision comes, in part, because as the Dayton Daily News reported, "Prior to Husted's ruling Wednesday, each county could dictate its own hours policy for in-person voting."
A spokesman for the Democratic board members in Montgomery County told BuzzFeed that when the county board reconvened this afternoon, one Democratic board member, Dennis Lieberman, said he was not altering his vote, which prompted the Republican members to call for the meeting's adjournment.
The move sent the question back to Husted, who also is fighting a lawsuit from the Obama campaign and Democrats about the state's early voting laws and a distinction it draws for in-person early voting for servicemembers and other Ohio voters.
Husted responded by breaking the tie in favor of the Republican board members who voted to follow the directive's more limited early voting hours and by taking the actions against the Democratic members.
Letter Suspending Democratic Board Members and Setting Removal Hearing
Earlier Letter Threatening Elections Board Members' Removal