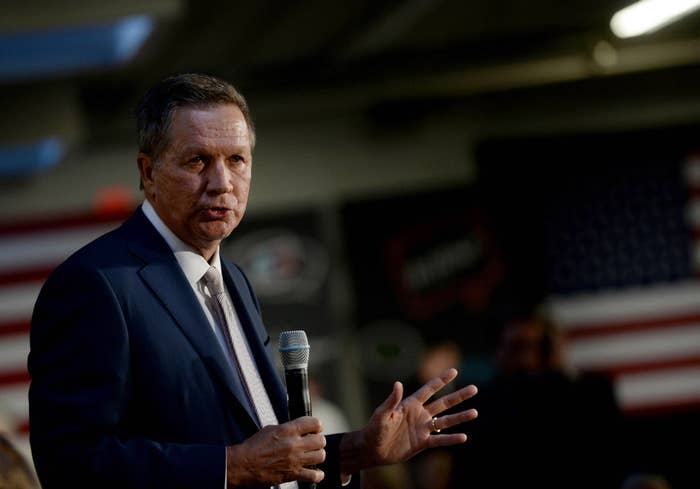 WASHINGTON — Ohio has canceled all of its scheduled 2016 execution dates due to difficulties the state has had securing execution drugs, state officials announced Monday evening. The executions were rescheduled for dates beginning in January 2017.
Ohio Gov. John Kasich, a Republican presidential candidate, issued reprieves for the dozen death row inmates whose executions were rescheduled, according to the Associated Press. The Ohio Department of Rehabilitation and Correction "continues to seek all legal means to obtain the drugs necessary to carry out court ordered executions, but over the past few years it has become exceedingly difficult to secure those drugs because of severe supply and distribution restrictions," according to a statement from DRC announcing the rescheduled dates.
Those new dates, per the DRC statement, "are designed to provide DRC additional time necessary to secure the required execution drugs."
Ohio's most recent execution was that of Dennis McGuire in January 2014, the first of three problematic, extended executions across the country in 2014, all of which involved the use of the drug midazolam in the execution protocol.
In responding to the news, one of the inmates's lawyers pointed to a recent newspaper editorial questioning the state's use of the death penalty.
"We are glad to see that the State of Ohio has decided to do the right thing and postpone executions, rather than attempting further executions with illegal or experimental drugs," Allen L. Bohnert, assistant federal public defender, told BuzzFeed News. "Perhaps, as the Columbus Dispatch suggested just a few days ago, continuing to maintain the death penalty in this state is no longer worth the effort."
Ohio's Revised Execution Schedule: