President Obama told BuzzFeed News Monday that the GOP is "looking at a Republican nominee" — Donald Trump — "who many of them say isn't qualified to be president much less appoint someone" to the Supreme Court. And that, he said, means his nominee should get a vote, which Republicans have vowed not to do.

Obama's comments came during a live interview with BuzzFeed News Legal Editor Chris Geidner from the White House's Roosevelt Room.
Obama nominated Judge Merrick Garland to the nation's highest court after Justice Antonin Scalia died in February. Garland currently is the chief judge of the U.S. Court of Appeals for the D.C. Circuit. Top Republicans have said they would not consider any Obama nominee and maintain that they will not hold hearings or a vote for Garland — not necessarily because of his positions, but because, they say, the next president should decide who is nominated.

But now, "it seems to me [Republicans would] be better off going ahead and giving a hearing and a vote to somebody that they themselves in the past have said is well-qualified, is fair, and to treat the Supreme Court with the seriousness and the sense that it's beyond politics," Obama said. "Precisely because this election year has been so crazy, precisely because you have a number of Republicans who have said that they're concerned about their nominee, it shows you why you don't want to politicize a Supreme Court appointment."
The issue, Obama said, is that some members of the GOP "are on record saying this is a very well qualified candidate."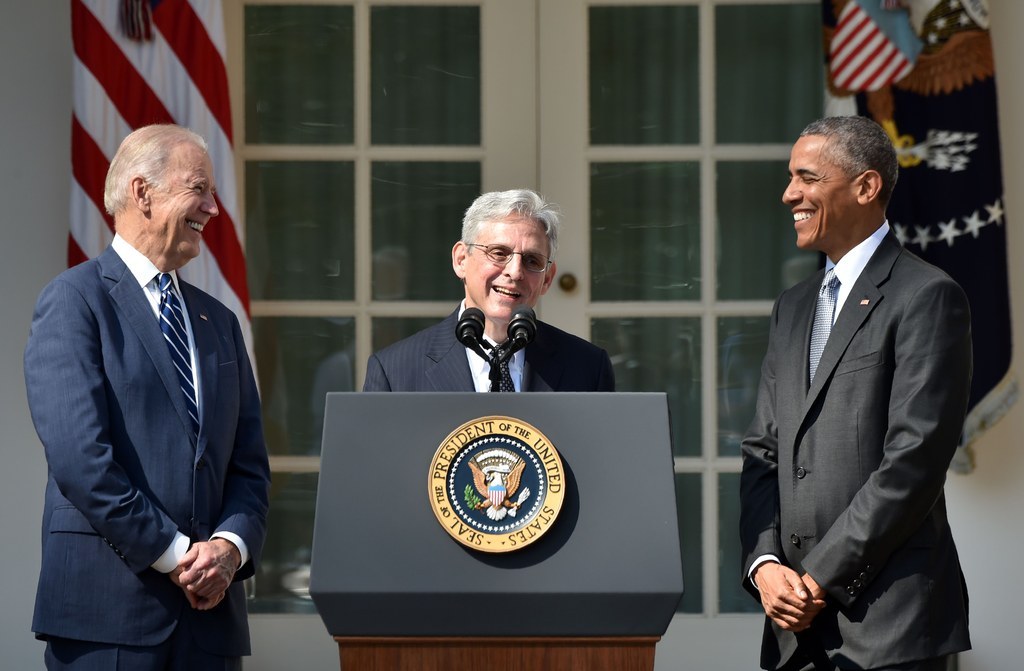 "In that circumstance it is up to them, in terms of their constitutional obligation, to have a hearing and have a vote," he said. "Now here's the good news. Originally they said they wouldn't even meet with the guy. And they heard from a lot of their constituents that said well, this isn't kindergarten; just because you're not happy with what's happened, you don't do your job."
"My hope is that the closer we get to the summer, and the more pressure that viewers are putting on senators just to do their job, and to give the guy a hearing, give him a vote, then more and more Republican senators will recognize that the position they're taking is not tenable," he said.
"Our country's better off when the Democratic nominee for the presidency and the Republican nominee are both qualified to be president and can be effective because you never know what happens," he said, again apparently knocking Trump. "I'm a Democrat, I prefer democratic policies. But I want a serious Republican party and serious Republican nominees."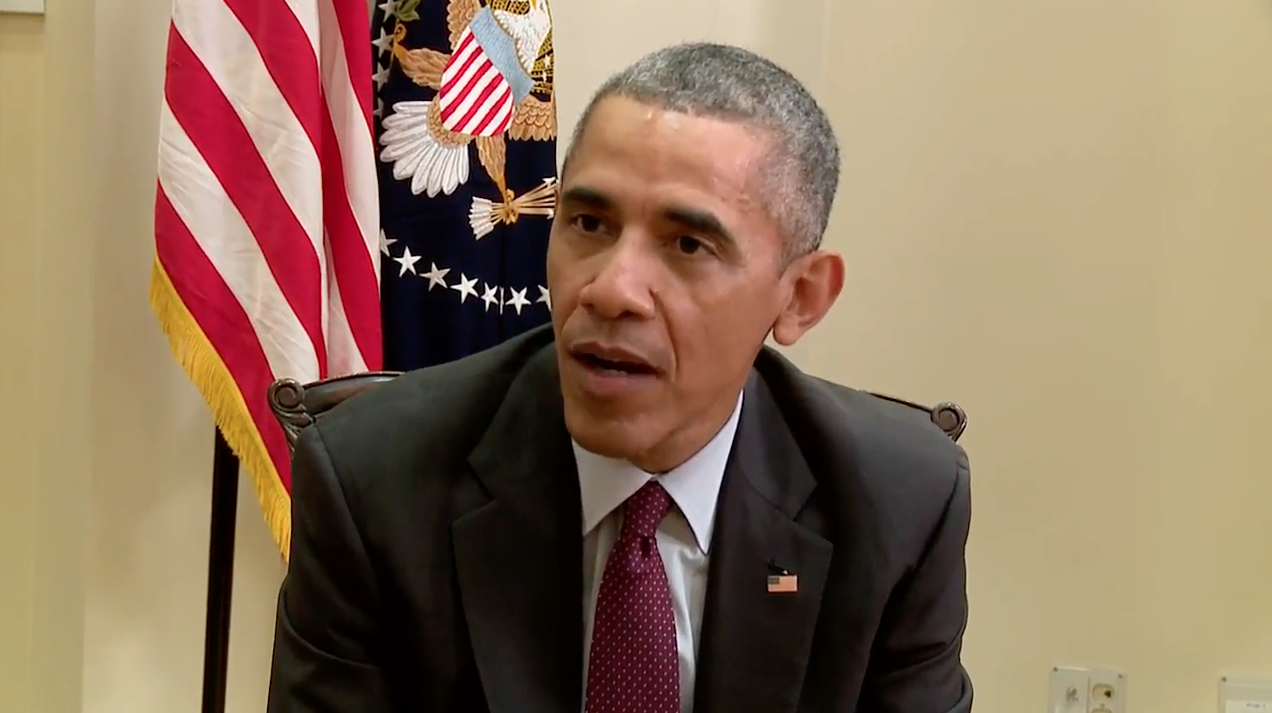 When asked why Obama didn't nominate someone who is not a straight, white man, he said, "I never think about it in terms of 'this seat is for a Hispanic man, and this seat is for a gay black woman,' that's not how I think." He added he nominated people who are "extremely well qualified."
"Judge Garland was the perfect candidate for this moment for this seat," he said. "You're looking for a judge who will play it straight and apply the law."
Asked about Republican governors who are not heeding the Department of Justice's guidance that transgender students cannot be discriminated against in public schools — and should be allowed to use bathrooms that correspond to their gender identity — Obama said, "it is part of our obligation as a society to make sure everybody is treated fairly."
Those students "are subject to a lot of bullying. They're vulnerable," he added.

You can watch the full interview on Facebook Live and on BuzzFeed Video's YouTube page.
Additional reporting by Tasneem Nashrulla.