North Carolina Marriage Ban Struck Down, Marriage Equality To Follow
U.S. District Court Judge Max O. Cogburn issued the friday afternoon order.
WASHINGTON — A federal judge found that North Carolina's ban on same-sex couples' marriages, passed by voters in 2012, is unconstitutional.
The move follows the Supreme Court decision on Monday morning to deny the attempted appeal of the 4th Circuit Court of Appeals decision striking down Virginia's similar ban.
Because North Carolina is one of the states covered by the 4th Circuit, the 4th Circuit's Virginia ruling — Bostic v. Schaefer — is controlling in North Carolina.
In the ruling, U.S. District Court Judge Max O. Cogburn found that, under the Bostic ruling, "the court determines that North Carolina's laws prohibiting same-sex marriage are unconstitutional as a matter of law."
Marriages licenses are expected to be issued to same-sex couples on Friday. For example, the Register of Deeds in Wake County, North Carolina is staying open until 9 p.m., according to Equality North Carolina.
In another pending marriage case in federal court in North Carolina, U.S. District Court Judge William Osteen signaled earlier Friday afternoon that he, too, planned to take similar action in a coming order, writing, "Bostic is binding precedent on this court and, for reasons which will be explained later in a separate opinion, controls the decision in this case."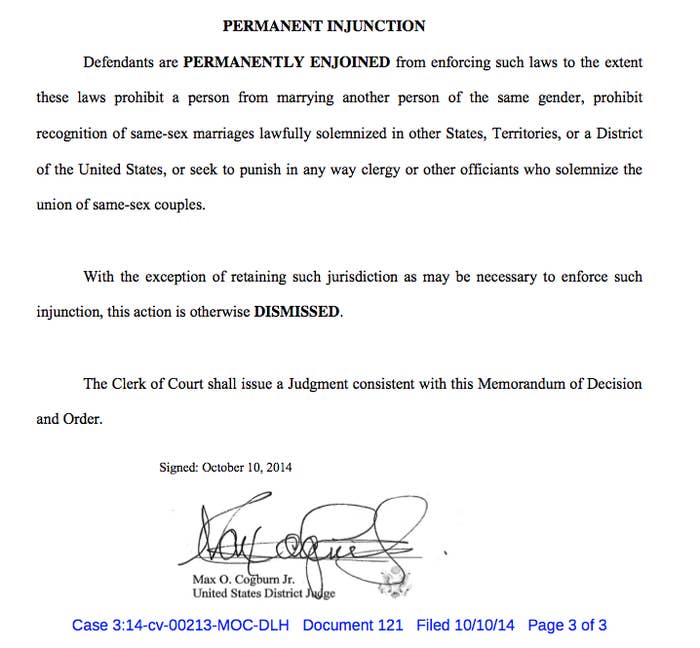 Application is in: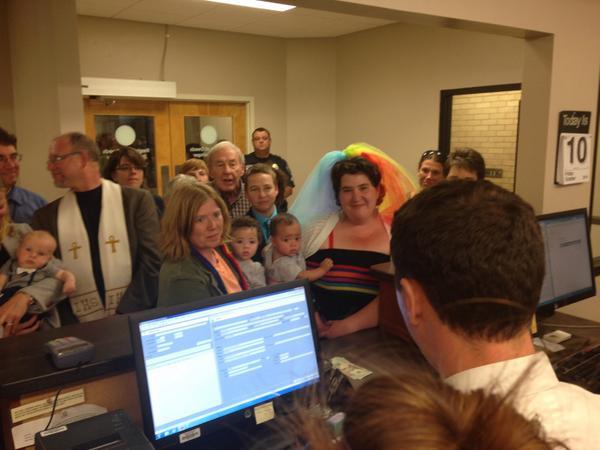 License granted: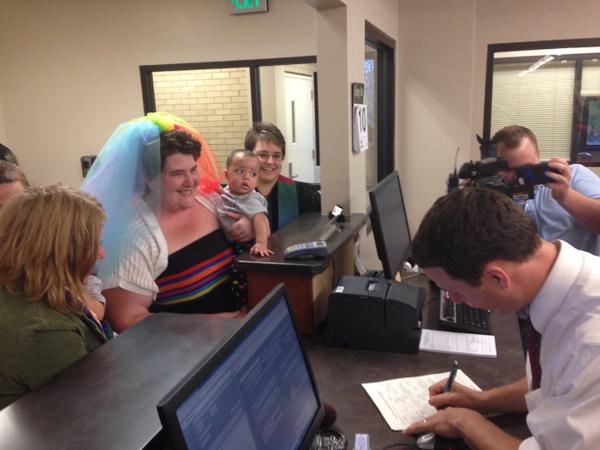 The license means North Carolina is now the 28th state with marriage equality.
Idaho, soon to follow, will be 29.
Although a couple in Kansas received a marriage license in Johnson County, Kansas on Friday, state officials continue to fight to defend their state's ban. South Carolina and Wyoming, also within circuits covered by Monday's Supreme Court action denying marriage case appeals have cases pending, but do not yet have marriage equality.
Given the 9th Circuit ruling striking down Idaho and Nevada's bans, meanwhile, bans in Alaska, Arizona, and Montana are likely to face similar quick challenges and subsequent resolution.