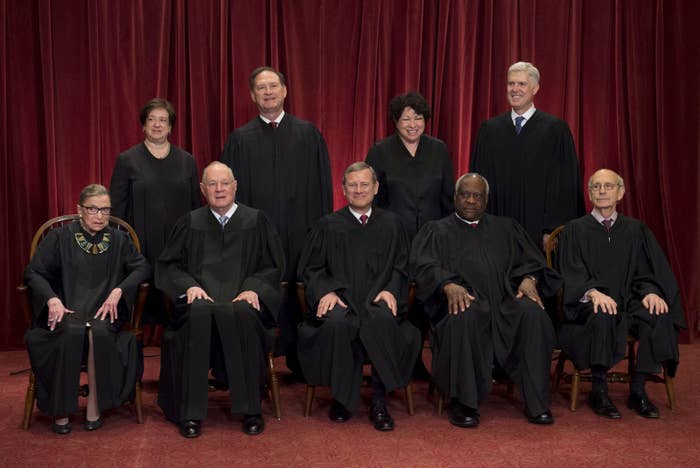 The nine justices left the Supreme Court bench on Monday morning. None of them announced that he or she plans to retire at this time — despite months of speculation about whether Justice Anthony Kennedy, in particular, would make such a move this year.
While retirement announcements could come at any time, planned retirements from the Supreme Court have generally been made public by the time the court recesses for the summer.
The 80-year-old justice, Kennedy, has been the subject of scattered speculation in recent months about whether he would step down now. He had moved up a planned reunion of his former clerks, which took place this past weekend, and there was at least a hope from some on the right that President Trump's appointment of Kennedy's former clerk, Neil Gorsuch, to the high court would give Kennedy comfort about the type of judge Trump might nominate to take his own seat.
For now, however, that hasn't come to pass, with the justices leaving their last planned sitting of the term with no retirement announcements.