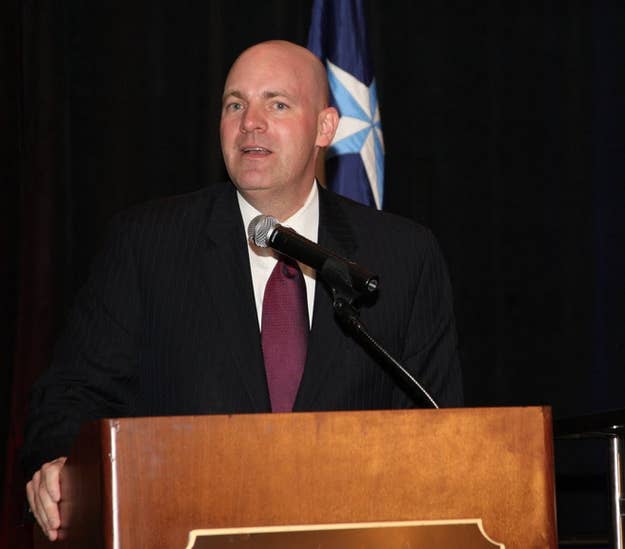 The head of Log Cabin Republicans Tuesday night denied reports that his organization's late endorsement of Mitt Romney came as part of a secret deal in which the Republican presidential candidate agreed to sign the Employment Non-Discrimination Act.
The group's "qualified endorsement" Tuesday morning set off a round of speculation of why they had decided to back Romney, and media reports alleged that the group's leader, R. Clarke Cooper, had indicated he had extracted an ENDA promise.
Cooper acknowledged that he "discussed legislative vehicles and executive actions with Romney regarding workplace non-discrimination, including ENDA." But he insisted the endorsement did not come in response to a Romney campaign pledge to sign ENDA — noting, "I did not say Romney would sign the current form of ENDA."
He added that Log Cabin is "confident we could work with a President Romney and his administration to achieve desirable tangible outcomes on workplace nondiscrimination."
ENDA is legislation that has been introduced in this and several recent sessions of Congress aimed at specifically outlawing workplace discrimination based on sexual orientation or gender identity.
For his part, the author of the original report discussing the alleged deal had edited the article to clarify that Cooper had not explicitly said there was such a deal. "I'd say it was the unambiguous implication of what he said," The Nation's Ben Adler tweeted Tuesday evening.
The article now reads that when Cooper "blurted out, rhetorically, 'Have you met with Romney's domestic policy team?'" Adler's takeaway was that "Cooper's implication was abundantly clear: Romney's domestic policy team has privately told LCR what they wanted to hear. And therein lies the answer to how Romney secured LCR's endorsement." The piece originally did not include the sentence about "Cooper's implication."
Several other publications followed up on the article as originally published, including The Advocate, which stated, "Romney's team promised the gay Republican group he'd back ENDA as president, but he does not want to make the stance public, The Nation reports."
Both Cooper and Adler's responses Tuesday evening suggest that no such deal happened, although Cooper's careful language would allow a lesser, but similar, understanding about Romney's general support for workplace protections to have been reached before the endorsement.