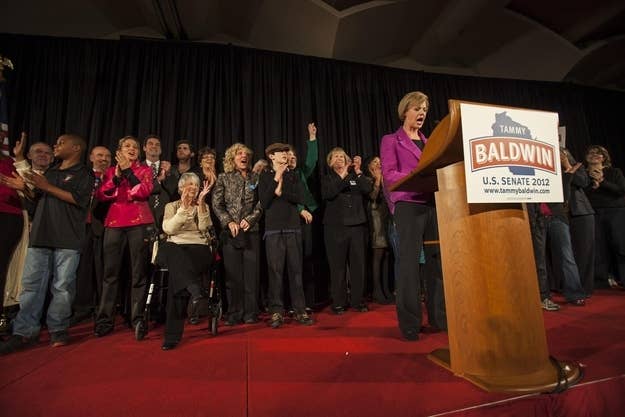 The most out LGBT people ever serving in Congress is the four out members of Congress serving currently. With Rep. Barney Frank's retirement and what had always been expected to be a tough race for Rep. Tammy Baldwin in her Senate bid, there were questions about whether LGBT rights supporters would lose representation from out LGBT people in the 113th Congress.
The 113th Congress already has surpassed that number, with Baldwin's historic Senate win, the re-elections of Reps. Jared Polis and David Cicilline and the elections of Sean Patrick Maloney and Mark Pocan.
The only loss thus far came from the sole out Republican running for Congress, Richard Tisei, who lost his race to Rep. John Tierney.
Still outstanding are the races of Mark Takano and Kyrsten Sinema, both of who are ahead.
The Gay & Lesbian Victory Fund, which aims to help elect out LGBT candidates, was in a celebratory mood this Election Night.
"When the counting is done, it will be clear that we've reached a new record number of out members of Congress," Victory Fund vice president Denis Dison told BuzzFeed. "With Tammy Baldwin's historic election to the Senate and a tremendous number of wins in state legislatures and other races, this will certainly go down as the most successful year for LGBT candidates ever."
Here are a look at the Associated Press results from the races:
House — Colorado: Polis Wins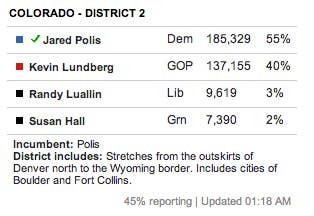 House — Rhode Island: Cicilline Wins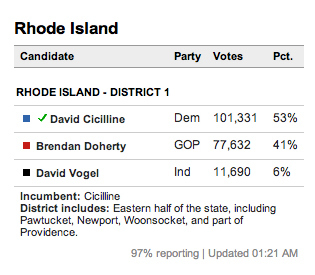 House — New York: Maloney Wins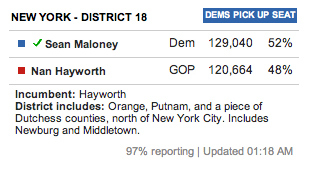 House — Wisconsin: Pocan Wins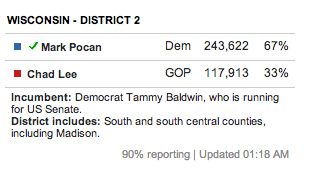 House — California: Takano Winning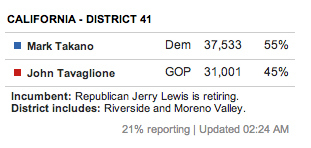 House — Arizona: Sinema Winning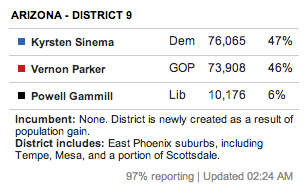 House — Massachusetts: Tisei Loses