New Mexico Judge Orders Marriage Licenses For Same-Sex Couples
Prohibitions on same-sex couples marrying in the state "are unconstitutional and unenforceable," Judge Alan Malott ruled Monday.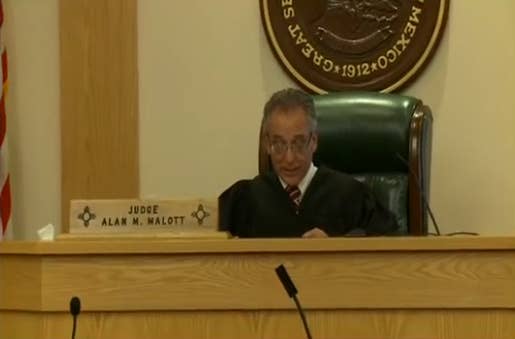 WASHINGTON — A New Mexico judge has ordered the county clerks of Bernalillo and Sante Fe counties to begin issuing marriage licenses to same-sex couples who apply and are otherwise qualified.
Because the clerk in Santa Fe County already began issuing licenses last week, as did the clerk of Dona Ana County, the addition of Bernalillo County into the mix makes a third county in the state where licenses will be issued to same-sex couples.
A person answering the phone at the Bernalillo County Clerk's Office said it will begin issuing licenses at 8 a.m. Tuesday. Albuquerque — the state's largest city — is in Bernalillo County.
Issuing a peremptory writ of mandamus, Judge Alan Malott found Monday that the couples suing for a right to marry in one of the only states in the nation without either marriage equality or an explicit ban on such marriages have a "significant likelihood of success" on the merits of their lawsuit.
In reading his ruling in open court Monday, Malott said he ordered that:
New Mexico law, Malott found, "does not preclude nor prohibit issuance of a marriage license to otherwise qualified couples on the basis of sexual orientation or the gender of its members."

To the extent it is found to do so, "those prohibitions are unconstitutional and unenforceable under" New Mexico's constitution, he ruled.

Bernalillo County Clerk Maggie Oliver and Santa Fe County Clerk Geraldine Salazar "shall comply with and perform" their duty to issue such licences.

Oliver and Salazar are "enjoined and restrained from refusing to issue" such licenses.
Malott is a district court judge in the Second Judicial District of New Mexico and was appointed to the bench by former Gov. Bill Richardson.
The case was filed by the National Center for Lesbian Rights and ACLU on Aug 21 — the same day that a third county clerk, Dona Ana County Clerk Lynn Ellins, announced that he would begin issuing such licenses on Aug. 23.
Salazar, as a part of another case, also began issuing licenses on Aug. 23. Salazar began doing so because of a Thursday ruling from Judge Sarah Singleton, in the First Judicial District of New Mexico. That ruling, however, was a preliminary one, ordering the clerk to begin issuing licenses or to give a response as to why she should not be ordered to do so. Salazar chose to begin issuing licenses.
New Mexico Attorney General Gary King, meanwhile, has told that state's Supreme Court in a third court challenge that any attempt to prohibit same-sex couples from marrying is unconstitutional.
It was not immediately clear who, if anyone, would appeal either last week's or Monday's court rulings. The question is relevant because neither ruling creates a final, definitive ruling about state law — a ruling that only could come from the state's Supreme Court.
Update at 10:20 p.m.: Regarding questions about the validity of any marriages entered into under Judge Malott's order, Christopher Stoll, a senior staff attorney at NCLR, told BuzzFeed:
"These licenses are issued pursuant to a court order and are based on solid legal reasoning. To our knowledge, no appellate court has ever invalidated a marriage license issued pursuant to a court order, and we do not think the New Mexico appellate courts will do so either. This is a new day, in which both courts and public officials of all kinds are recognizing that the law requires that same-sex couples have equal access to marriage. That is particularly evident in New Mexico, where there is no statutory or constitutional ban on marriage for same-sex couples, and where the principle of equal protection of same-sex couples is already so deeply rooted in state law."
Stoll also told BuzzFeed that it was unclear whether any party would appeal in the case.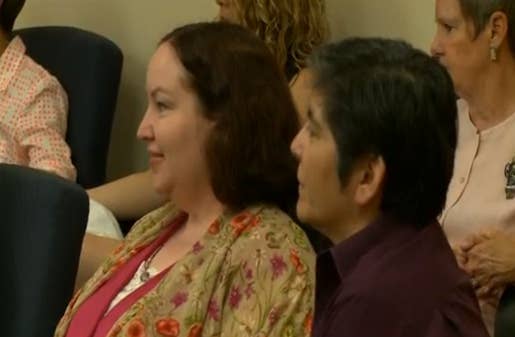 Read the order:
Download PDF