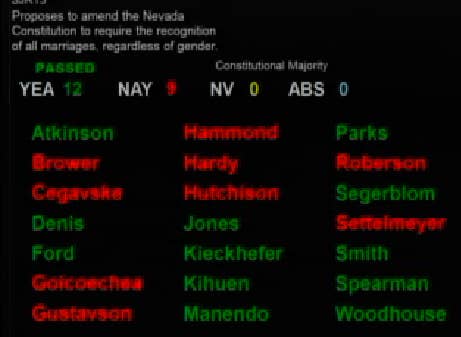 WASHINGTON — Late Monday, the Nevada Senate became the first legislative chamber in the country to vote to overturn a state constitutional amendment banning same-sex couples from marrying.
After a little more than an hour of debate in which one senator publicly declared that he was gay for the first time, the Nevada Senate voted 12-9 to repeal the state's 2002 amendment limiting marriage to one man and one woman and replace it with language requiring the recognition of all marriages between two people, "regardless of gender."
In addition to out LGBT Sens. David Parks and Pat Spearman, Sen. Kelvin Atkinson declared on the floor during the debate, "I am a black, gay male." Because he was speaking about his sexual orientation publicly for the first time Monday night, he said he had heard negative comments about the marriage amendment repeal from others prior to the vote. But, he said, "People should mind their business and allow people to do what they want to do."
State Sen. Ben Kieckhefer was the sole Republican to vote for the marriage amendment's repeal.
The bill will now go to the state Assembly. If it passes there, it will have to be passed by the next legislature, which meets in 2015, and then by the people the following year.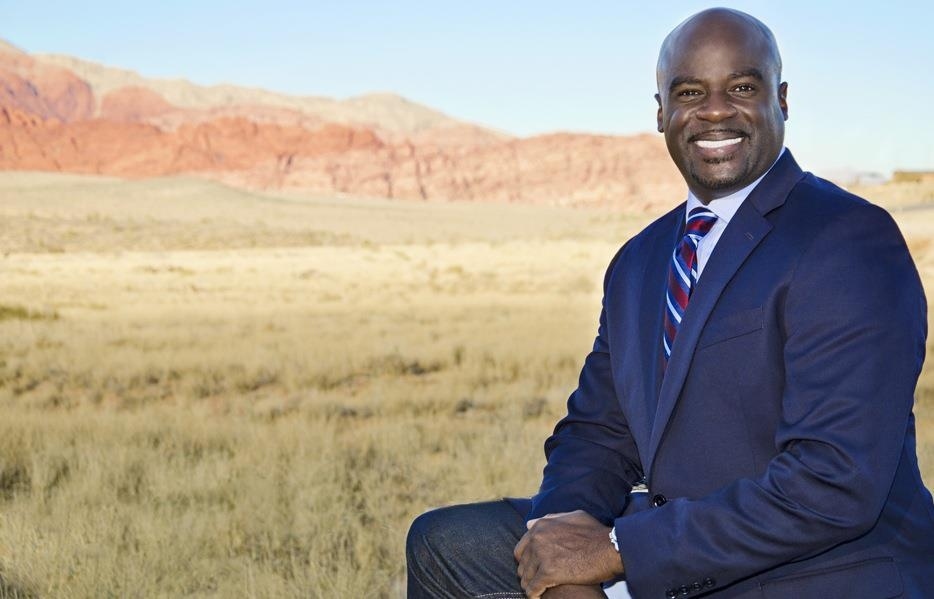 Sen. Atkinson's Comments Sparked Support: