As the Pokémon Go craze hit the nation's capital this weekend, park rangers began to realize that it could be an opportunity.
The Washington Monument itself is a trainer gym in Pokémon Go, leading many folks to come to the spot just to play the game.
Seriously, there are Pokémon everywhere around the Washington Monument.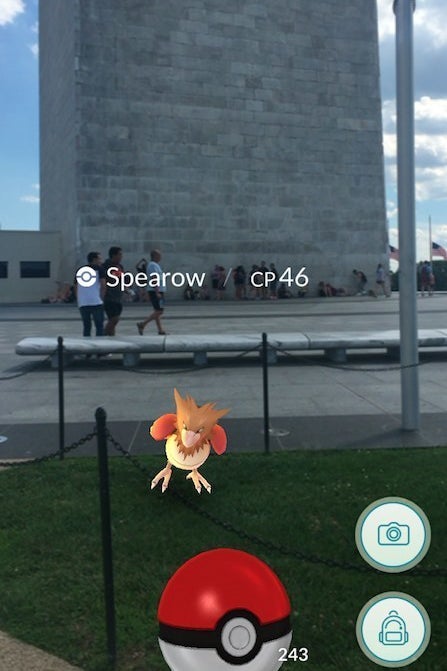 Which is where Ollig got the idea of rangers going around playing Pokémon Go with visitors.
"By talking about it, and actually participating in this with people, it enables us to help guide the experience — so it's not just somebody out here at the Washington Monument catching a Zubat, it is a ranger walking around with somebody, talking about the Washington Monument," he said.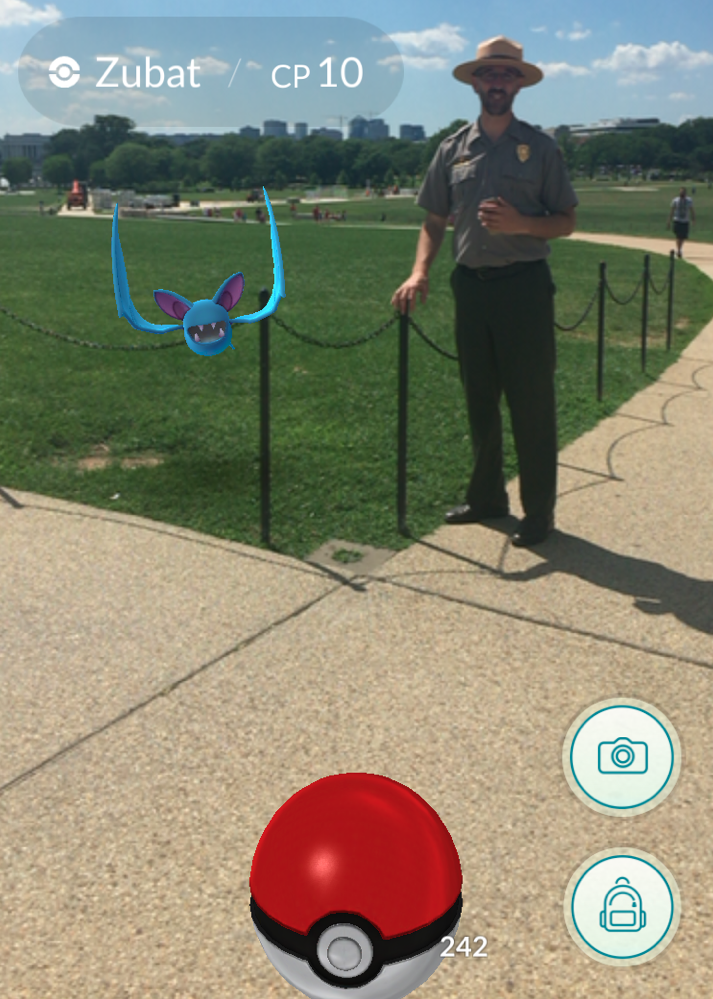 In the course of the short walk from the Washington Monument to the garden, Ollig and another park ranger, Zach Whitlow, ran into several people playing Pokémon Go.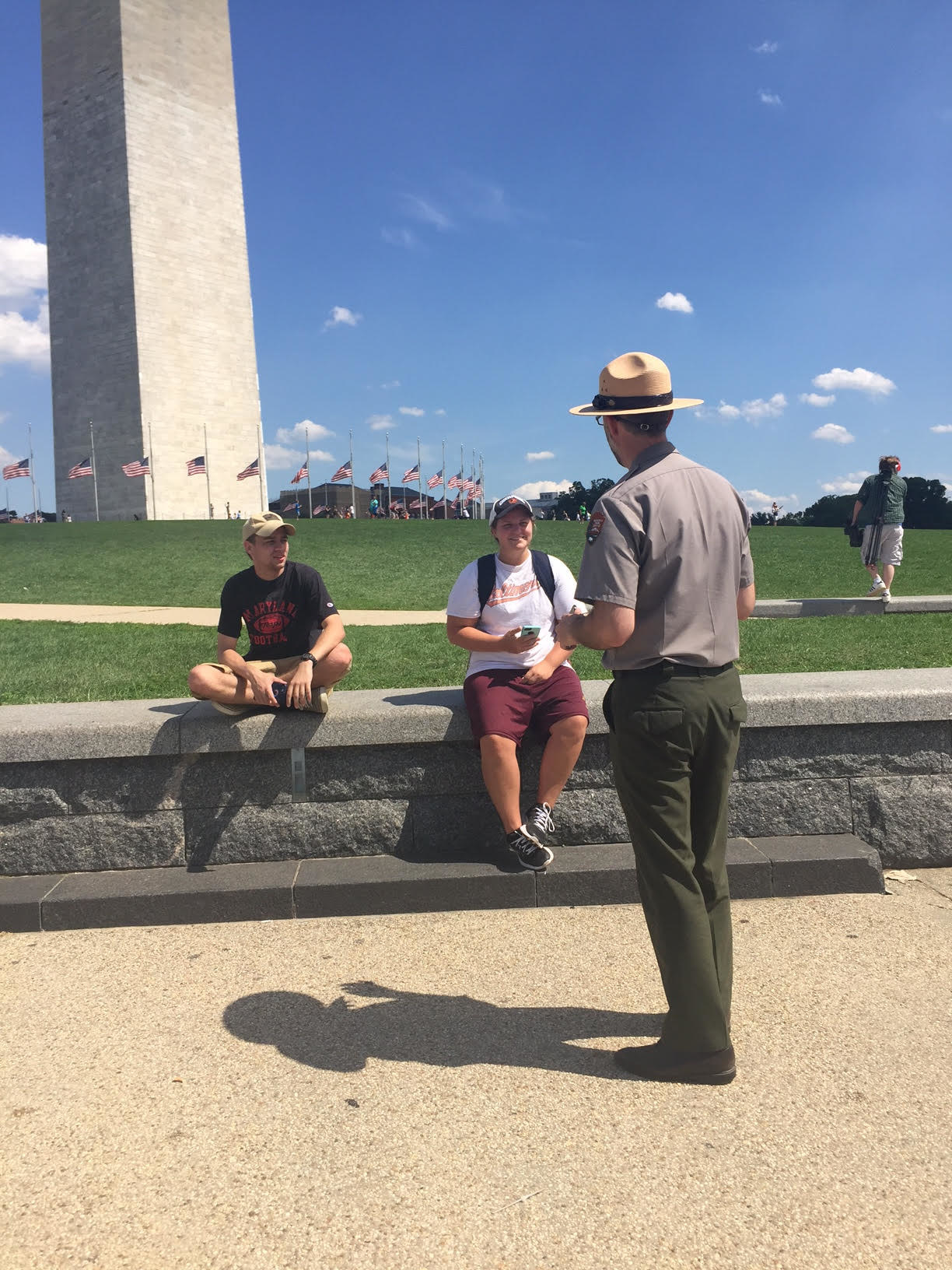 Tyler and Kim told Ollig they came down from West Howard County in Maryland to the National Mall to look for Pokémon "until it's too hot, pretty much."
The game has, however, created one possibility that has raised concern for the rangers — people playing Pokémon Go in places that they don't see as appropriate for gaming.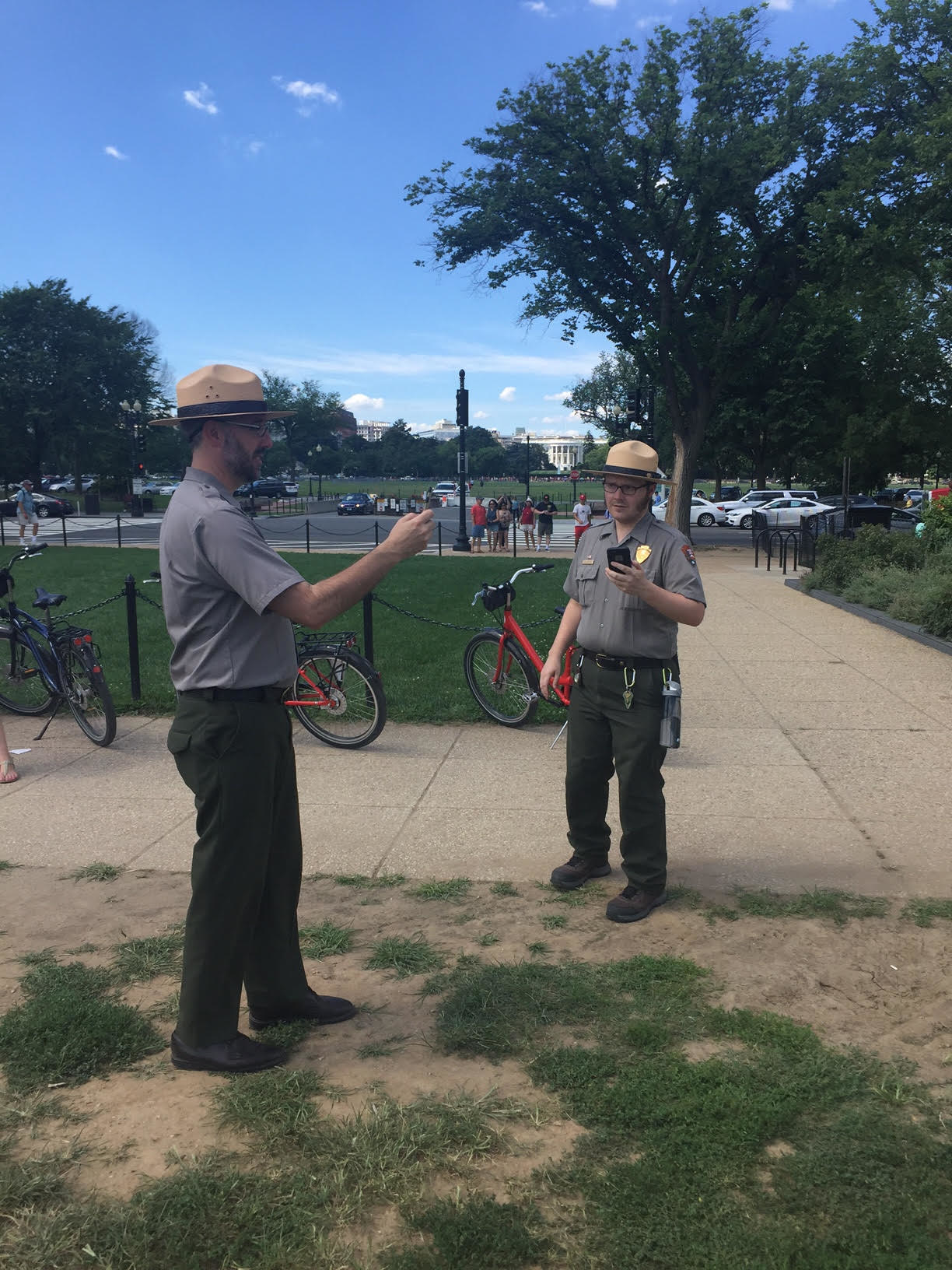 Going forward, Ollig said, "if you see a ranger who looks like they are engaged in it, or if you see a group going on a tour with a ranger, join in." He also said to be sure to check out the National Mall and Memorial Parks' Facebook page for more information about guided tours in the future.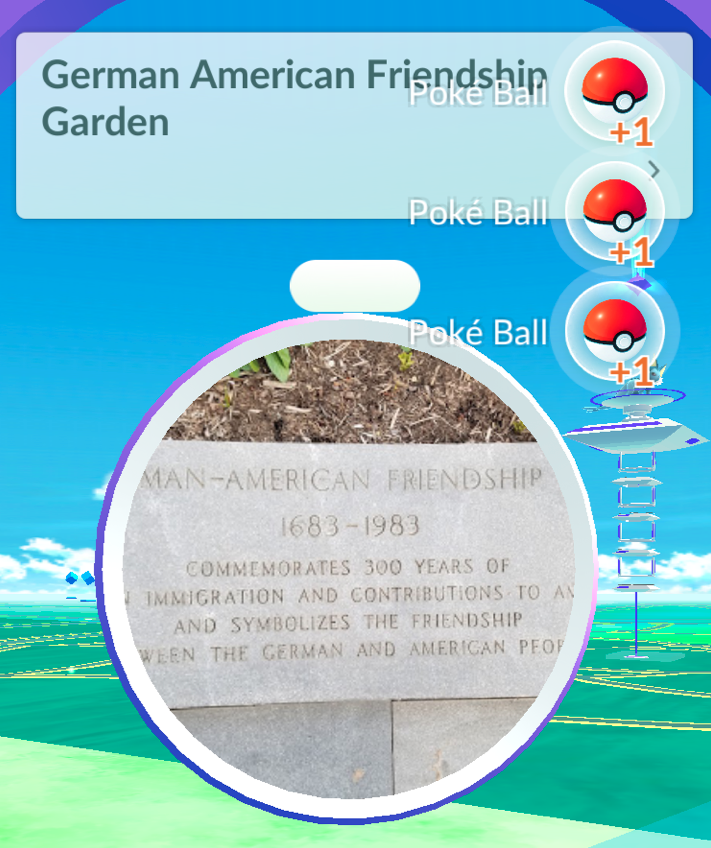 "You can catch some Pokémon, you can learn about the sites and the memorials on the National Mall, and come back with a really meaningful experience," he said. "As long as you're safe and respectful of other visitors, come on out here and catch as many as you can."