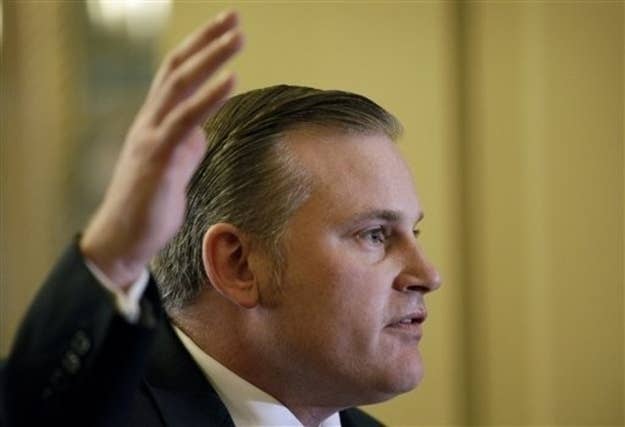 WASHINGTON — One of the nation's leading organizations opposed to same-sex couples' marriage rights found itself in the red at the end of a year in which it found itself on the losing end of four major state marriage fights, federal records show.
According to reports filed with Internal Revenue Service, The National Organization for Marriage, which has been a leader in the fight against same-sex couples' marriage rights, was more than $2.7 million in the red because of of its political advocacy arm's spending, while the organization's educational arm ended fiscal year 2012 with just over $1.6 million in the bank.
All told, the organization was more than $1 million in the red following a difficult year for those fighting marriage equality battles.
The organization raised nearly $14.5 million in contributions, with the bulk of it — more than $9.4 million — going to the political advocacy arm. The advocacy arm also reported receiving more than $1.6 million in reimbursement of expenses,
Although the names of the donors are redacted, the largest donor to NOM was a person who gave the organization's political advocacy arm more than $2.6 million. Another donor gave $1.9 million to the political advocacy arm, while a third gave $1.5 million.
The second largest donor to the organization gave $2 million to the education arm, while another gave a little more than $1 million.
The political advocacy arm — a 501(c)(4) organization — reported more than $13 million in expenses, with the education arm — a 501(c)(3) organization — reporting a little less than $3.5 million in expenses.
The organization contributed more than $1 million to the ballot referendum campaigns in Maryland and Washington, as well as to the campaign for a marriage amendment in Minnesota. The organization gave more than $1 million to the "NOM ME Fund," presumably its contribution to fighting the Maine marriage equality initiative.
The Human Rights Campaign had filed a complaint earlier Monday regarding NOM's alleged failure to provide a copy of the Form 990s required to be filed with the Internal Revenue Service. But NOM President Brian Brown rejected that argument in statement, saying, "our 2012 Form 990 was mailed to the IRS on Nov. 15 as required by law."