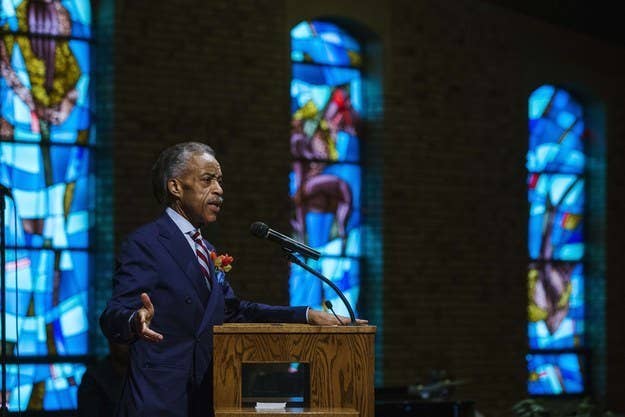 WASHINGTON — A coalition of more than a dozen national organizations focused on "the protection of the rights of African-Americans and all Americans" issued a joint statement calling for a "comprehensive federal review" of excessive use of force and racial profiling by police across the country.
"As we all mourn the loss of Michael Brown and remain steadfast in our unyielding support for his mother and father who have suffered a loss no parent should endure, we also continue to call upon the community at large to make sure that this tragedy results in future systemic change to prevent similar tragic shootings and the use of excessive force."
The 13 organizations — which include the ACLU, NAACP, the Leadership Conference on Civil and Human Rights, National Action Network, and Rainbow Push Coalition — sent the letter to Attorney General Eric Holder on Monday, an ACLU spokeswoman told BuzzFeed.
The first of the groups' 14 recommendations is "an independent and comprehensive federal investigation by the Department of Justice of the fatal shooting of Michael Brown."
But, the statement looks more broadly, noting, "Nothing will be resolved until there is systemic change throughout this nation in the implicit and explicit bias against people of color and particularly African-American youth who are routinely targeted by law enforcement even within their own communities."
Among the other recommendations are "the universal use of dash cameras in police vehicles," along with "a final update and release of the Department of Justice's (DOJ) June 2003 Guidance Regarding the Use of Race by Federal Law Enforcement Agencies" — a step long-sought by advocates — to include five "substantive reforms":
1) make the Guidance enforceable;

2) apply the Guidance to state and local law enforcement who work in partnership with the federal government or receive federal funding;

3) close the loopholes for the border and national security;

4) cover surveillance activities;

5) prohibit profiling based on religion, national origin, and sexual orientation.