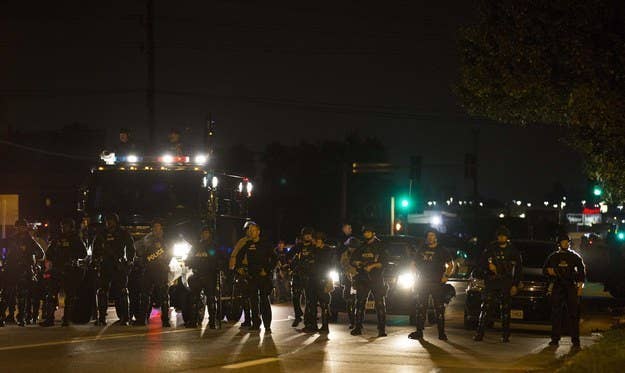 WASHINGTON — A multimillion dollar lawsuit was filed in federal court in Missouri on Thursday, seeking compensation for "excessive force" by the police in Ferguson, Missouri, in the days after the shooting of Michael Brown.
According to the suit, the excessive force included false arrest, assault, and battery; led to intentional infliction of emotional distress; was the result of negligent supervision and discipline; and resulted in a violation of the plaintiffs' constitutional rights.
The lawsuit, filed by three out-of-state lawyers — including Malik Shabazz from Black Lawyers for Justice, who participated in the protests in Missouri — seeks multimillion dollar judgments against the City of Ferguson and St. Louis County, as well as one specific and several unknown officers on behalf of Tracey White, Dewayne A. Matthews Jr., Kerry White, Damon Coleman, and Theophilus Green.
In addition to the city and county, the chief of both city and county police are named as defendants, as is Justin Cosma, a police officer with the Ferguson Police Department.
The underlying cause:

The general reason for the lawsuit:

The facts underlying Tracey White's claim: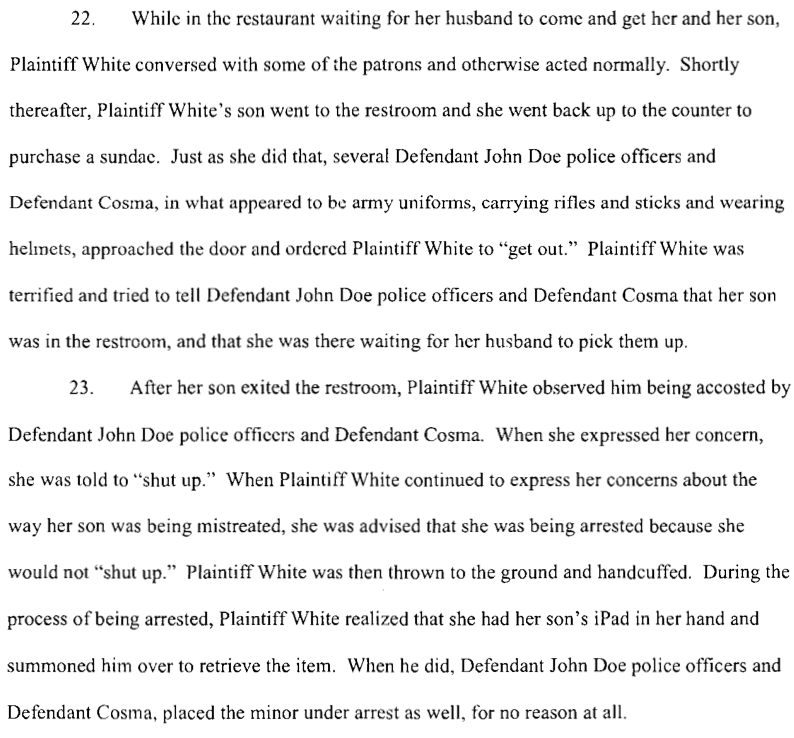 The facts underlying Dewayne A. Matthews Jr.'s claim:

The facts underlying Kerry White's claim:

The facts underlying Damon Coleman and Theophilus Green's claim: