MSNBC's Chris Hayes Won't Attend Conservative Conference Without GOProud
GOProud — the gay conservative firebrands — thank Chris Hayes — one of MSNBC's liberal firebrands — for "refusing to be a part of rank bigotry." Their target: The exclusionary policy that keeps GOProud from attending the annual CPAC conference.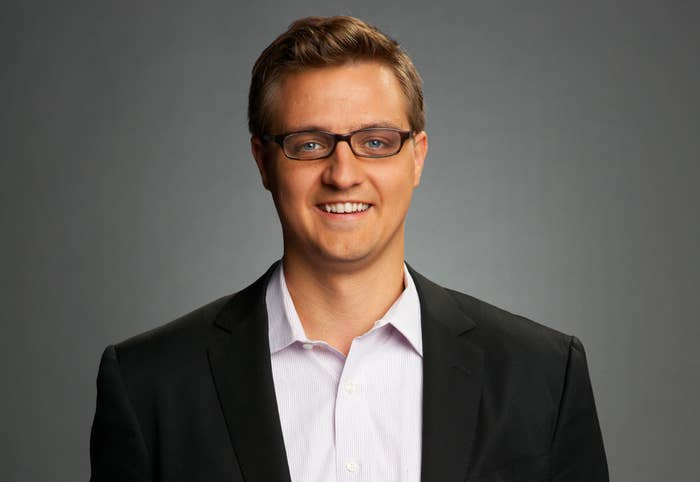 WASHINGTON — MSNBC host and liberal writer Chris Hayes jumped into the conservative debate over gay rights when he announced Saturday that he will not be accepting an invitation to speak at the conservative CPAC conference unless the conference allows the gay conservative group, GOProud, to participate.
GOProud welcomed the strange-bedfellows support.
"We certainly have lots of political differences with Chris Hayes, but we appreciate him doing the good and right thing in refusing to be a part of rank bigotry," Jimmy LaSalvia, GOProud's executive director, told BuzzFeed.
GOProud had attended the American Conservative Union-sponsored CPAC in 2010 and 2011, but were not invited back in 2012 or this year. In a 2011 interview with this reporter, then-GOProud board president Chris Barron said that DC attorney Cleta Mitchell was the driving force behind the Heritage Foundation's decision to withdraw from the conference because of GOProud's participation.
Barron said at the time, "I think there's a couple people in Heritage who, at the behest of Cleta Mitchell — who is just a nasty bigot... she got some of the people at Heritage early on fired up about this." The comments caused a stir, with the then-incoming ACU chair Al Cardenas criticizing the comments and Barron giving an uncharacteristic apology. Despite the apology, the group was not welcomed back as a sponsor in 2012.
Fast-forward to Saturday, when Hayes, who has been invited to participate in a panel at this year's CPAC, posted about the GOProud issue, including the following:
I wrote ... to Al Cardenas who runs the ACU in a letter yesterday and asked whether the policy [not allowing GOProud to participate] is still in effect. If it isn't, I told him, I'm psyched to go and if it is, well, I'll wait until it changes, which is, really, just a matter of time.

Now I should be clear, GOProud is not an organization I share much with ideologically, or even, truth be told, like all that much. They come out of the [Andrew] Breitbart wing of the conservative movement that seems to relish nothing more than pissing off liberals.

GOProud is not really the point. The point is the principle, which is: it's not OK to ban organizations for reasons of pure bigotry. But the ACU does this because there's a powerful constituency within conservatism that won't have it any other way. It may not even be a majority of conservatives at this point, as a number of conservatives have said to me, but the bigots have enough juice that they call the shots.
Hayes may not be the support GOProud had expected — and a conservative event's anti-gay policy obviously is an easy target for Hayes — but, judging by LaSalvia's response, it's support they're willing to take.