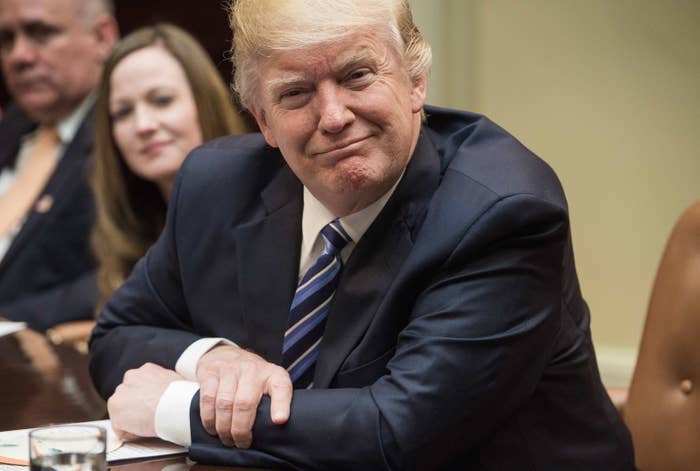 WASHINGTON — On Monday, states and the federal government ratcheted up their clash over President Trump's new travel order — with new states formally joining the fight in Washington state and the Justice Department pushing back to argue against Hawaii's effort to stop the new order from taking effect.
In Seattle, Washington Attorney General Bob Ferguson filed a request that US District Judge James Robart apply his Feb. 3 injunction halting enforcement of the first executive order to the two key travel and refugee bans in the new order.
Ferguson's office unsuccessfully asked for a hearing to be held on Tuesday to address the request — a day before hearings have been set in two other cases challenging the new executive order, which is due to go into effect at 12:01 a.m. ET Thursday.
Robart quickly responded, ordering the Justice Department to respond to the state's request by 4:30 p.m. PT Tuesday, but adding that, if there is a hearing, it will not be held before Wednesday. He did also suggest, however, that a hearing might not be necessary.
The move from Ferguson followed the filing of an amended complaint in the Washington case to address the specifics of the second executive order — and also expanding the states behind the lawsuit to include California, Maryland, Massachusetts, New York, and Oregon. Minnesota, which initially joined Washington's litigation against the first executive order, does not appear as a plaintiff in the new complaint.
Later in the day, a group of more than 80 international law scholars sought to file an amici curiae — or, friends of the court — brief in support of Washington's request to enforce the prior order's injunction against the new order.
Meanwhile, in a case brought by the Council on American–Islamic Relations in Virginia, the Justice Department pushed back on a request for a Wednesday hearing on a newly filed request for a temporary restraining order in that challenge, asserting that the defendants "have not diligently prosecuted" their original complaint against the first order.
The Justice Department asked for the hearing to be moved to Friday — after the new executive order is due to take effect. US District Judge Anthony Trenga went even further in granting the Justice Department's requesting, continuing the hearing on the plaintiffs' motion for a temporary restraining order until March 21.
Later Monday, the Justice Department filed its opposition in Hawaii's lawsuit challenging the ban. Led by the new acting solicitor general, Jeffrey Wall, the filing argues that Hawaii lacks standing to bring the lawsuit, that the individual plaintiff's claims are not ripe, and that the substantive claims brought by the plaintiffs fail.
"For the past 30 years, every President has invoked his power to protect the Nation by suspending entry of categories of aliens," the Justice Department lawyers wrote. "As a legal matter, the Order is no different."