Missouri Gets The Name Of The Man It Is Trying To Execute Wrong
Missouri opposed "Walter Storey's Motion for a Stay of Execution" on Tuesday night at the Supreme Court. But Storey was executed on Feb. 11 — and Cecil Clayton is set to be executed tonight.
Missouri is due to execute Cecil Clayton on Tuesday for the 1996 murder of a police officer, and the state is opposing his requests at the Supreme Court seeking a stay of execution. Here is one of Missouri's filings opposing a stay: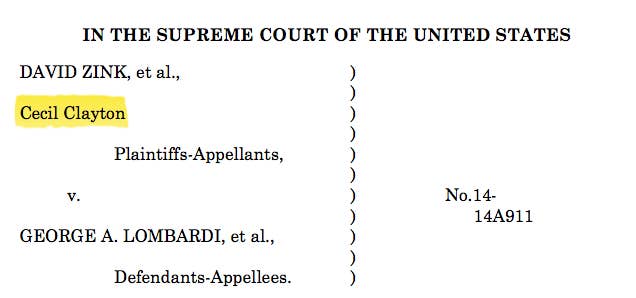 In the opening of the filing, however, Missouri Attorney General Chris Koster and Assistant Attorney General Michael Spillane caption the filing and reference a man the state executed on Feb. 11, Walter Storey: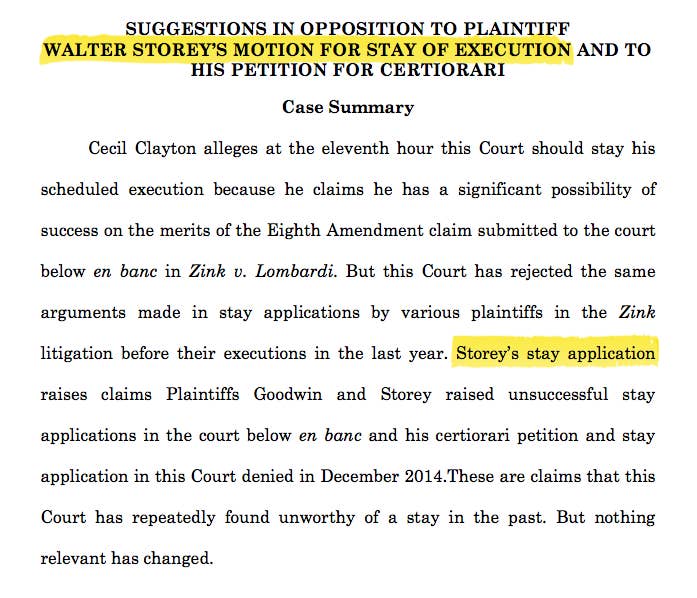 Later, the state refers to him as "Clay," which is not his name either:

Then, they return to calling him the now-deceased Storey: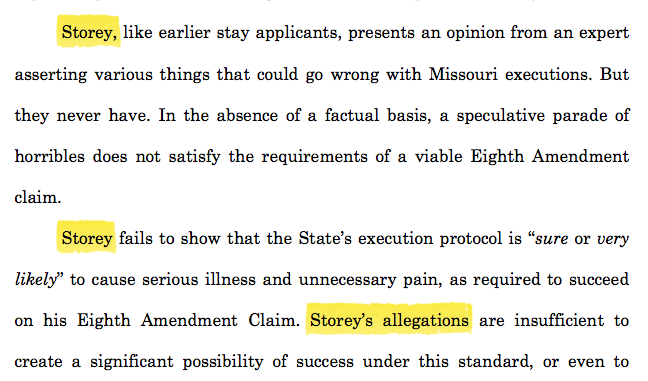 The naming error likely is the result of the state reusing past briefs in filing this brief with the Supreme Court. Clayton would be Missouri's second execution this year. The state tied Texas for the most executions in the nation in 2014, with 10.
Download PDF