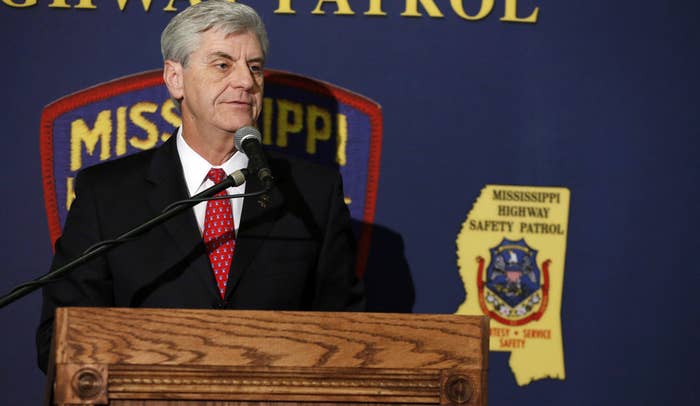 WASHINGTON — Mississippi Gov. Phil Bryant on Thursday filed a notice that he will be appealing the federal judge's ruling that stopped implementation and enforcement of the state's recently passed anti-LGBT religious exemption law.
Bryant also filed papers Thursday asking the judge, U.S. District Court Judge Carlton Reeves, to put the preliminary injunction on hold during his appeal of the ruling.
The filings are signed by Bryant's chief counsel, Drew Snyder, who entered a formal appearance as Bryant's counsel on Thursday. The fillings suggest an apparent split with Mississippi Attorney General Jim Hood, whose office — as recently as a Wednesday filing — had been representing the governor in the litigation.
After Reeves' ruling late on June 30, Hood had suggesting he was not inclined to appeal the ruling. A spokesperson did not immediately respond to a request for comment on whether Bryant's actions on Thursday were evidence that he had reached a decision not to appeal.
This is a developing story. Please check back at BuzzFeed News for updates.