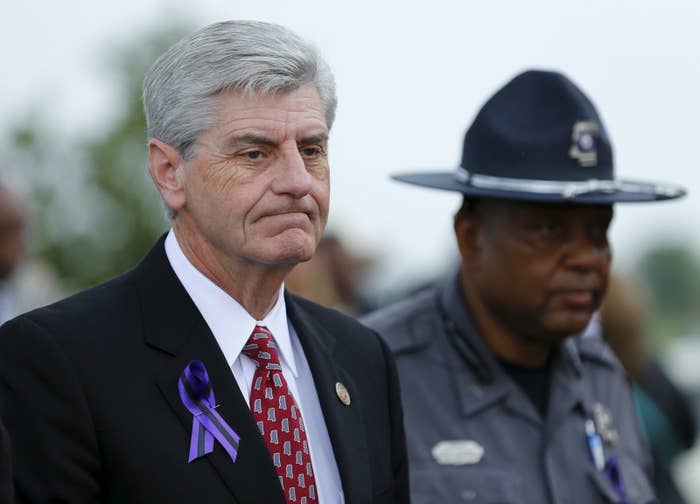 WASHINGTON — Mississippi Gov. Phil Bryant has gone to a federal appeals court seeking authority for the state to enforce its recently passed anti-LGBT religious exemption law while he appeals a district court ruling halting enforcement of the law the day before it was due to go into effect.
Bryant, in a July 7 filing by his general counsel, had asked that trial court judge — U.S. District Court Judge Carlton Reeves — to issue a stay of his ruling pending Bryant's appeal of the ruling against the law, HB 1523.
Having heard no response from Reeves, Bryant filed a request with the 5th Circuit Court of Appeals on Monday evening asking the appeals court to issue a stay of Reeves' ruling.
In addition to his general counsel, Bryant — a Republican — on Monday evening also was represented by a lawyer from the Alliance Defending Freedom and lawyers from a small St. Louis, Missouri, law firm known for its representation of conservative causes, James Otis Law Group.

Mississippi Attorney General Jim Hood — a Democrat — has not yet announced if he will appeal of Reeves' preliminary injunction, but he expressed doubts about whether he thought an appeal was appropriate. Hood previously had been representing Bryant in the litigation.
CORRECTION
Mississippi Attorney General Jim Hood initially was incorrectly identified. He is the attorney general of Mississippi, not Missouri.