Minnesota House Passes Marriage Equality Bill, 75-59
The Senate will vote and is expected to pass the bill Monday, and Gov. Mark Dayton has said he will sign it. Minnesota would be the 12th state, plus DC, with marriage equality.
The Minnesota House voted 75-59 Thursday to pass a marriage equality bill through the legislature, passing the most significant hurdle the bill faces before becoming law.
Rep. Karen Clark, an out lesbian who has been in the legislature since 1981, is the lead sponsor of the bill and led of the several hours of debate.
"In closing friends, I just invite you to say yes to marriage equality," Clark asked, after noting that Allan Spear, who died in 2008 and was Minnesota's first out lawmaker "would be proud" of the House's action Thursday.
The vote for passage came after lawmakers voted down an amendment to replace "marriage" with "civil unions" in the bill — a move by Republican Rep. Tim Kelly that would have effectively eliminated marriage in Minnesota. The vote against the amendment was 22-111.
The Senate is expected to vote on — and pass — the bill on Monday, and Gov. Mark Dayton has pledged to sign the bill if it passes.
The Passed Marriage Equality Bill Vote: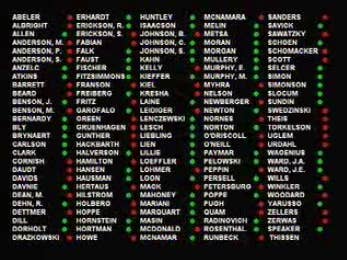 The Failed "Civil Unions" Vote: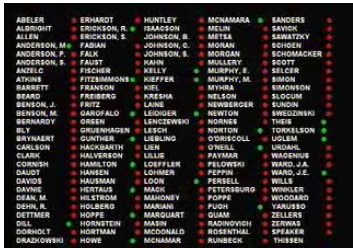 To Say Activists Are Confident About The Senate Is An Understatement: