Michigan Agrees That Supreme Court Should Take Same-Sex Marriage Case
"Given the importance of the issue ... Michigan does not oppose review by" the Supreme Court. State asks justices to uphold constitutionality of Michigan's ban on same-sex couples' marriages.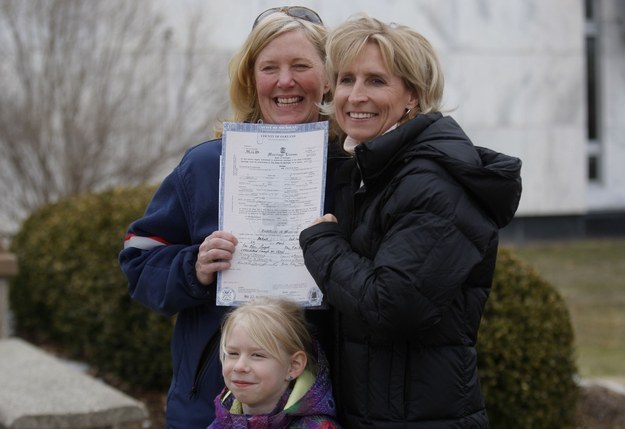 WASHINGTON — Lawyers for Michigan on Monday asked the Supreme Court to hear an appeal of the case challenging the state's ban on same-sex couples' marriages.
This, even though the state was successful in its appeal to the 6th Circuit Court of Appeals, where a three-judge panel held earlier this month that the ban is constitutional.
On Monday, the state said that the court should take the case, "[g]iven the importance of the issue," and affirm — or agree with — the 6th Circuit opinion upholding the ban.
The certiorari petition asking the Supreme Court to review and reverse the 6th Circuit decision was filed a week earlier by the attorneys for the same-sex couple that had sued the state.
"Only this Court can resolve these deep conflicts among the circuits," Michigan Attorney General Bill Schuette and Solicitor General Aaron Lindstrom wrote for the state in Monday's filing. "Certiorari is warranted."
Here is how the Michigan attorney general presents the issue the state wants to see resolved:

The main issue, the state says, is the question of "who decides" important issues:
The different reasoning used by different circuits hearing marriage appeals, as well as the 6th Circuit decision upholding the marriage bans, create "deep conflicts" that should lead the Supreme Court to step in: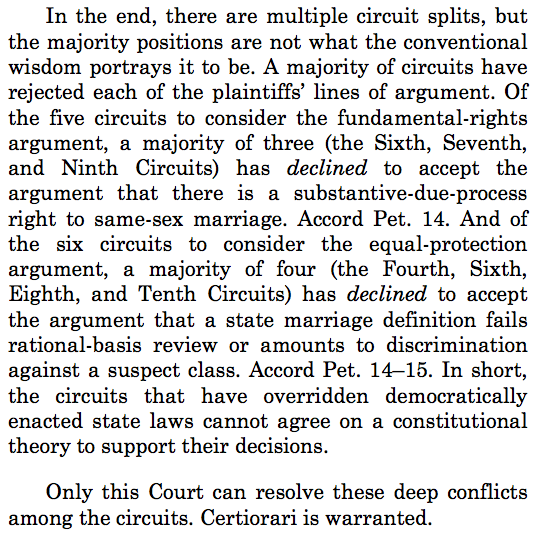 The Michigan attorney general presses the argument that the marriage question should be left to the "democratic political system":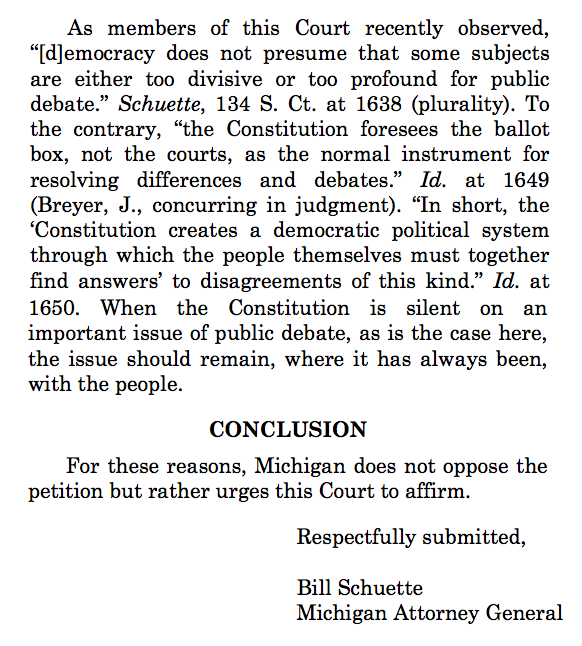 Download PDF