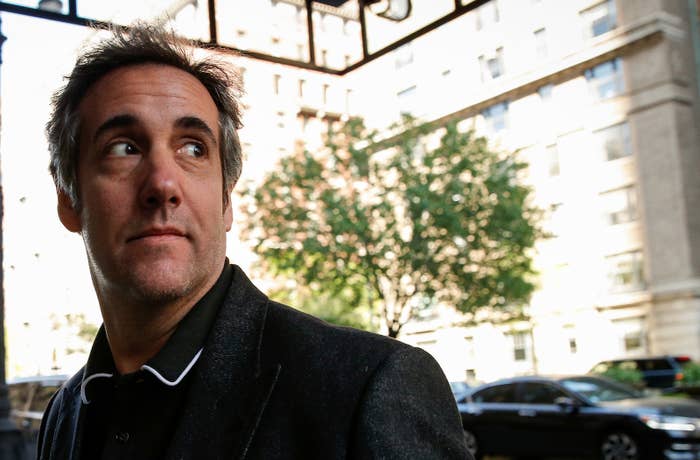 Lawyers for Michael Cohen say that Michael Avenatti should not be allowed to appear in court to represent Stormy Daniels in the dispute over the April 9 raids on Cohen's properties.
In a court filing Friday night, Cohen's lawyers — Stephen Ryan, Todd Harrison, Joseph Evans of McDermott Will & Emery — argue that Avenatti "appears to have repeatedly violated" the New York Rules of Professional Conduct for lawyers.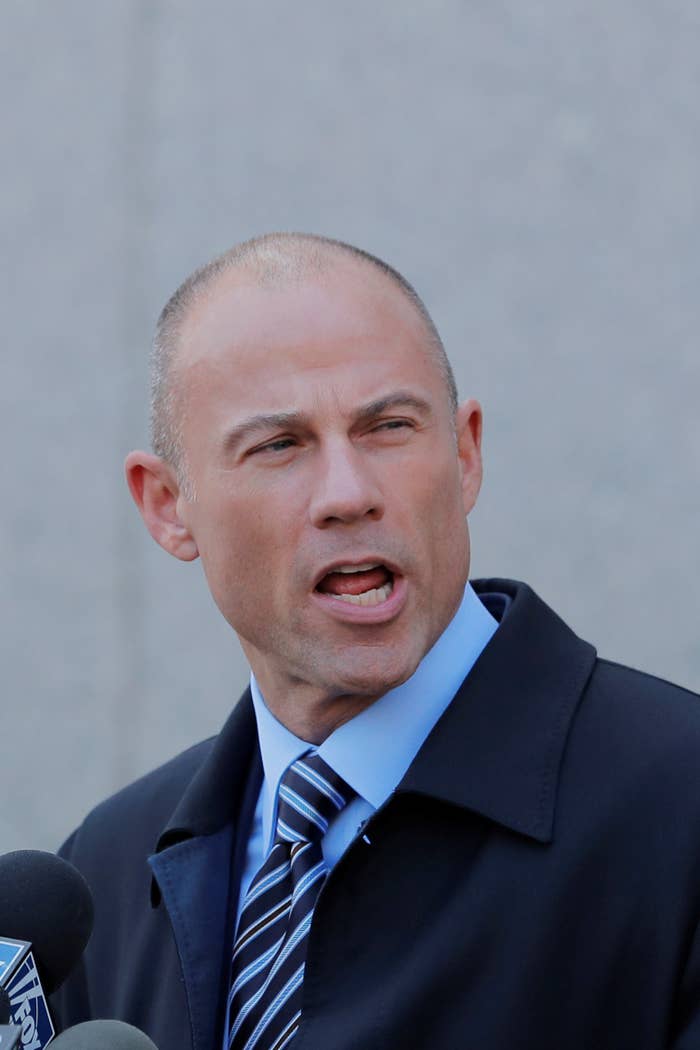 "Baseless and inaccurate," Avenatti told BuzzFeed News. He also filed a supplemental affidavit responding to the Cohen filing.

Avenatti is seeking pro hac vice admission — which means he wants to appear in the US District Court for the Southern District of New York for the sole purpose of representing Daniels in Cohen's challenge to how the evidence seized in the searches will be handled. Avenatti has expressed concern that documents relating to Daniels are among those seized in the raid.
Cohen, President Donald Trump's longtime personal lawyer, is the subject of a criminal investigation that led to the raid. Daniels, an adult film star whose legal name is Stephanie Clifford, has a pending lawsuit in California, filed by Avenatti, seeking to toss out a 2016 hush agreement negotiated by Cohen related to her alleged relationship with Trump.

Although Cohen's lawyers acknowledge that the request Avenatti is making is generally granted, they argue his is an "exceptional case" that warrants a denial.

Their claims, in large part, are based on Avenatti's recent decision to release a report about Cohen's financial dealings — the vast majority of which have been acknowledged by the companies with whom he was doing business.
"Mr. Avenatti published inaccurate statements regarding Mr. Cohen," the lawyers wrote. "Second, Mr. Avenatti also published, at the same time, factually accurate information regarding Mr. Cohen's banking transactions that had no lawful source, and we requested that the Court inquire as to how he obtained the information. Third, Mr. Avenatti made further inaccurate statements to the public, all with the purpose of prejudicing Mr. Cohen in the proceedings in which Mr. Avenatti now seeks admission."
The lawyers argue that these actions violate professional conduct rules against prejudicing proceedings through statements made outside of court and against making false statements.
Cohen's lawyers previously had sought to keep Avenatti from appearing in the court, leading US District Judge Kimba Wood to ask Avenatti to formally seek pro hac vice admission. Avenatti did so, and then Wood asked Cohen to file any opposition by Friday afternoon.
In Friday's filing, Cohen's lawyers write in part, "Since the submission of our letter on May 9, seemingly authoritative press accounts have also detailed that a federal law enforcement official apparently intentionally disclosed to Mr. Avenatti directly or indirectly certain suspicious activity reports (SARs) reports regarding Mr. Cohen," later citing the New Yorker's report on a person who said he released documents relating to Cohen.
"Mr. Cohen has presented no evidence that I received any information from the whistleblower identified in the New Yorker article referenced by Mr. Cohen," Avenatti stated in response to that point, noting that, additionally, "news articles do not constitute admissible evidence." He also stated in response, "Mr. Cohen has presented no evidence that I ever had access to any suspicious activity reports relating to Mr. Cohen."