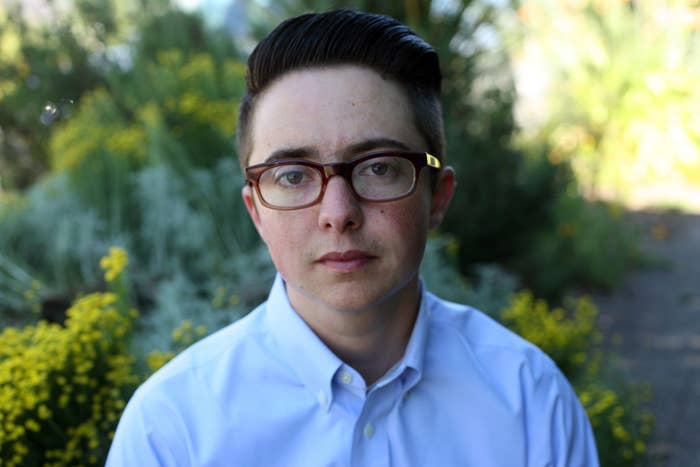 WASHINGTON — In recent months, one of the key issues relating to transgender rights that has come up in public debate is that of out transgender military service. A leading trans legal scholar, however, tells BuzzFeed the focus is "likely to harm" other progress sought by the transgender community and is coming at "the whims of a few wealthy donors."
From the decision by former Navy SEAL Kristin Beck, to come out as trans to the announcement by Chelsea Manning that she also is trans, trans military issues have received more attention than ever before. Also affecting the dynamic is the decision by Jennifer Natalya Pritzker, a former colonel in the Illinois Army National Guard who has since come out as trans, to back a $1.35 million donation to the Palm Center to study transgender military service.
For Dean Spade, who is trans and a leading left legal scholar on transgender and other inequality issues, the attention being paid to the military issues is part of a disturbing trend.
"Here's the problem: Trans people, trans organizations, the trans movement did not choose this battle," Spade noted. "[O]ne very wealthy individual has picked this issue and is funding advocacy about it."
Spade founded the Sylvia Rivera Law Project to provide legal help to trans, intersex and/or gender nonconforming people, regardless of income or race and has been an outspoken opponent of the military and criminal justice systems in the country — a position Spade links to his work to advance social, gender and racial justice. He also is an associate professor at the Seattle University School of Law who is currently a fellow in the Engaging Tradition Project at Columbia Law School and previously worked as a Williams Institute Law Teaching Fellow at UCLA Law School and Harvard Law School.
In an email discussion with BuzzFeed, Spade sought to push back against the recent focus on trans military service:
So, what's going on here?
Dean Spade: The U.S. military has recently lifted the ban on women in combat and begun to let lesbians and gay men serve openly. Some see these changes as advances for equality, and some have identified the remaining exclusion of trans people from military service as a next target to change. Many universities are letting the military recruit on campus again now that it no longer officially discriminates against gay and lesbian employees, but on some campuses controversy is erupting because the ban on trans service has not yet been resolved. As the nation and world ponder U.S. military intervention in Syria, the LGBT movement in the U.S. is divided about its views about military service and U.S. militarism.
Why, in your view, is this issue reaching the headlines?
DS: This issue will continue filling headlines. But not because military service is the most pressing concern facing trans populations or the thing trans people want most. It is because one very wealthy individual has picked this issue and is funding advocacy about it — putting more money toward trans military inclusion than is currently devoted to any other trans issue.
That individual is Col. Jennifer Natalya Pritzker, billionaire heir to the Hyatt Hotel fortune. In August, Col. Pritzker came out as trans publicly. The Pritzker family, which includes Commerce Secretary Penny Pritzker, are true 1-percenters. Colonel Pritzker, along with 10 other members of her family, are listed in the Forbes list of the "400 Richest Americans."
Col. Pritzker enthusiastically supports the U.S. military. She founded the Tawani Foundation, a "grant-making organization whose mission is: to enhance the awareness and understanding of the importance of the Citizen Soldier; to preserve unique sites of significance to American and military history; to foster health and wellness projects for improved quality of life; and to honor the service of military personnel, past, present and future."
In July, the Tawani Foundation awarded a $1.35 million grant to the Palm Center at UCLA to launch a multi-year research initiative about trans military inclusion. The Palm Center released a call for proposals outlining questions related to trans military service it was ready to fund researchers to examine and has already commissioned several studies. It is not yet clear whether Tawani is also funding other organizations to do work related to trans military inclusion.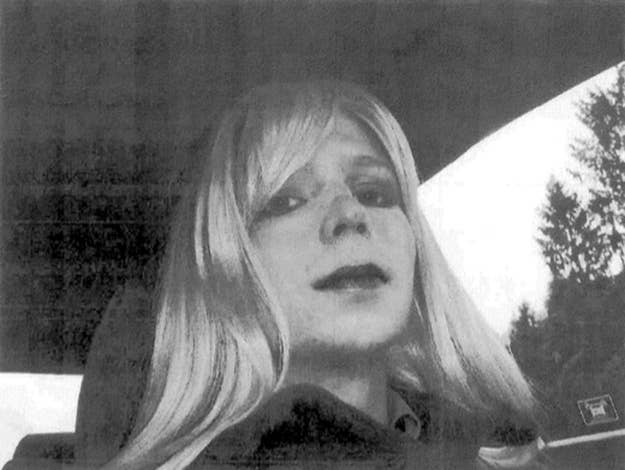 But you find that focus to be misplaced?
DS: Here's the problem: Trans people, trans organizations, the trans movement did not choose this battle. A few trans organizations — those that do not have a problem promoting a pro-military message — might grab some cash from Tawani now and put out some messaging about trans military service. But the rest of us — all the other trans people in the country — are going to have to deal with the problems of this campaign and the backlash it produces.
What's wrong with the campaign for military inclusion? First and most obviously, it is pro-military. Like the campaign for gay and lesbian inclusion in military service, the talking points of this campaign center around romantic pro-war fantasies about the military. The new documentary video series, TransMilitary, as well as recent coverage of Kristin Beck, the trans Navy SEAL, rely heavily on these tropes: Trans people just want to serve the country we love; we are proud soldiers; the military is an organization where we form lifelong relationships with our "brothers and sisters in arms"; military service is a great job that gives people access to college; and the military protects our country.
It's true that trans people need jobs. But is military service a job we want? A survey released in July reports that 30% of Iraq and Afghanistan veterans have contemplated suicide, 43% say they are not seeking mental health care because they fear it will negatively impact their careers, and 80% say they do not think vets are getting as much care as they need. A Pentagon study released in May documents the epidemic of sexual assault in the U.S. military, with over 70 incidents occurring each day. The study's findings were released two days after the head of the Air Force's sexual assault prevention unit was arrested for sexual assault.
Where do you believe the focus should be?
DS: The most prevalent issues in trans politics during the last 15 years of movement growth have been poverty and criminalization because these are the issues impacting most trans populations. Trans activists have been loudly critical of U.S. prison growth and of police violence, and have done work at the local, state, and national levels to address key policy issues that result in the poverty and imprisonment facing trans communities. The international solidarity campaign that emerged in 2012 around the case of CeCe McDonald, a trans woman who was imprisoned after defending herself from a racist and transphobic attacker, captured the collective rage of people tired of seeing trans people victimized in criminal systems.
It is a sad statement about U.S. social movements that their agendas appear to be determined by the whims of a few wealthy donors. Those agendas are then propped up by a conservative, consolidated media that ignores grassroots mobilization and reports on stories most aligned with dominant U.S. ideas like the glorification of war.
But you go even further than simply thinking this should not be the priority, right?
DS: The campaign for military inclusion not only does nothing to support the grassroots work addressing the most urgent issues trans people face, it is actually likely to harm this work. As the Pritzker money pushes a national conversation on trans military service, all the red herrings used against trans people will play out in the national media. The right wing will have a field day with questions about how trans people use bathrooms and showers, whether government money should pay for gender-related health care, and whether and when we have to report our genital statuses.
The careful work the trans movement has been doing to address common myths and mythologies will be lost in the sensationalism that is sure to unfold around military service. Anti-trans sentiment will be stirred up with patriotic fervor, and the rigorous, often local work we have been doing for decades to gain access to homeless shelters, drug treatment programs, and schools will be set back. Those who are most vulnerable will bear the brunt of the violence that ensues. Trans youth in foster care group homes and juvenile prisons, marginally housed trans people surviving in shelters and on the street, and others who are already easy targets for violence will feel the pain as the cops, parole officers and low-level bureaucrats who already control their lives take out their aroused aggressions on them.
The pro-military campaign for trans military inclusion is ramping up at the same time that the country digests Chelsea Manning's sentencing and coming out statement. Kristin Beck has already publicly distanced herself from Manning, calling her "a liar and a thief and a traitor." Manning is a hero to critics of U.S. militarism around the world. Manning supporters are connecting the conditions she is facing in prison to the broader issue of criminalization and imprisonment of trans people. Manning's case presents a strategic dilemma for military inclusion advocates, who want to portray proud trans patriots serving their country, not trans whistleblowers facing prison time for exposing the U.S. military's real activities to the world. The juxtaposition of Manning's and Pritzker's coming out statements aptly illustrates the problems that the military inclusion campaign raises for the trans movement.
Summing up, what's your bottom line here?
DS: The military inclusion campaign is not something that we have strategically decided is a good next step for trans politics and it is not something that will improve most trans people's lives. What makes sense for trans politics is to be aligned with anti-war and anti-military movements worldwide. We have nothing to gain for being the new poster children for a U.S. military branded as inclusive because it lets women serve in combat and has openly LGBT service members. This is shoddy window dressing for the realities of U.S. militarism, which is bad for the world and certainly bad for populations, like women and LGBT people, who are targets of sexual and gender violence.