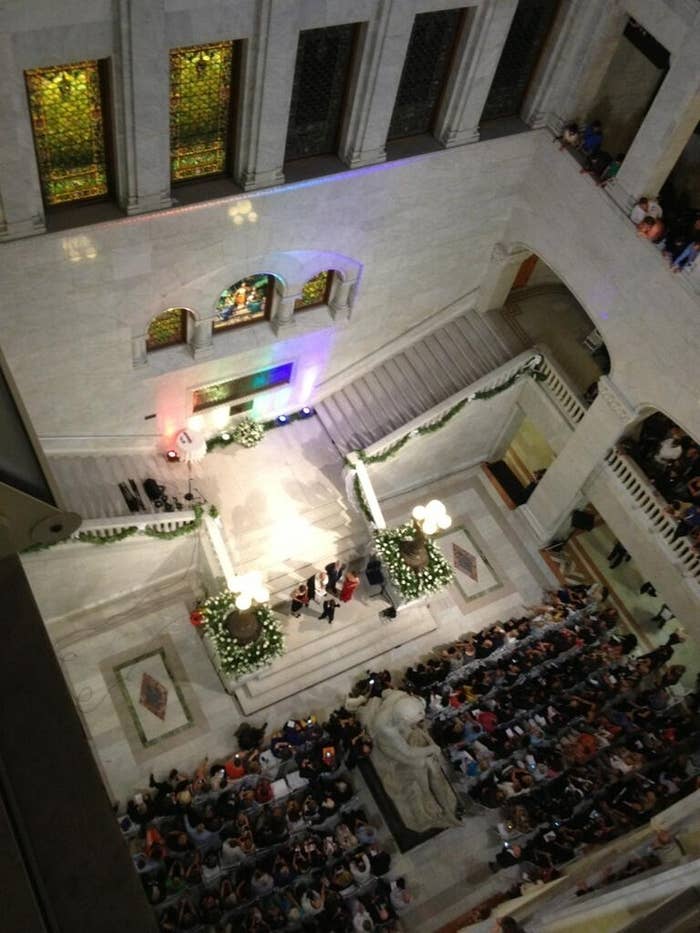 WASHINGTON — The wedding ceremony of Margaret Miles and Cathy ten Broeke began at Minneapolis City Hall at 11:38 p.m. July 31, 22 minutes before the city's mayor, R.T. Rybak, could legally marry the women.
Rybak opened City Hall for midnight weddings to usher in the first day that Minnesota's marriage equality law took effect. He personally married the women moments after midnight.
The moment — an hour after Rhode Island's marriage equality law took effect — made the state the 13th in the country, plus Washington, D.C., to allow same-sex couples to marry. It also marked a changed city in the long fight of gay and lesbian couples for legal recognition of their relationships.
Forty-three years ago, Richard Baker and James Michael McConnell were denied a marriage license in Minneapolis because they were both men. They sued to force the county to allow them to marry, but lost in an unceremonious dismissal of their appeal at the United States Supreme Court.
As the last minutes of Wednesday edged into Thursday, with the choir singing and City Hall filled with joyous onlookers, their cause saw its decades-delayed resolution.
The crowd arrived early.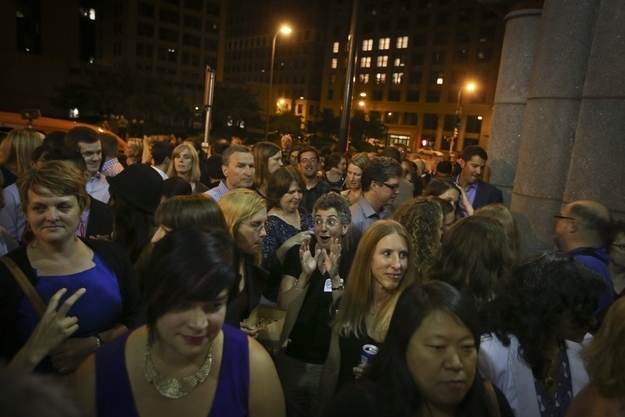 So did the mayor.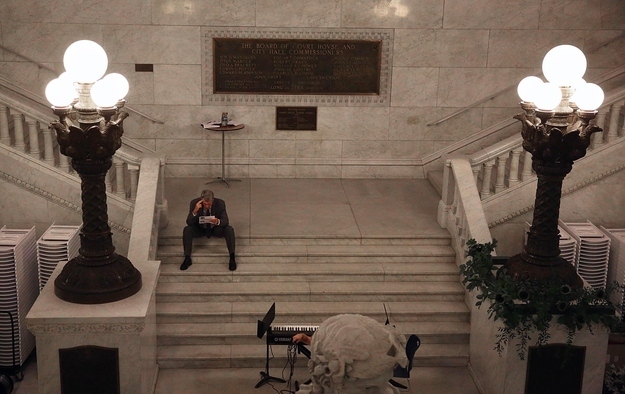 As did the choir.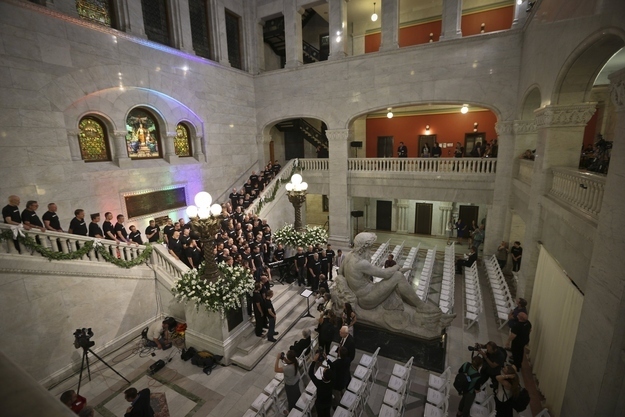 And food vendors!
Then, the couple appeared.
And the crowd was ready.
The couple's ceremony began.
Then, the clock struck midnight. It was Aug. 1, and same-sex couples in Minnesota could now legally wed.
Then, Margaret Miles and Cathy ten Broeke kissed. They were married.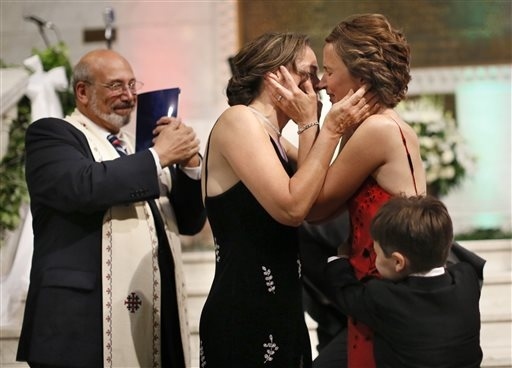 Then, Al Giraud and Jeff Isaacson — the first male couple — had their wedding ceremony.
After that, Rybak stayed on hand to conduct several more weddings.
Like this one — as still other weddings took place throughout City Hall.
All in all, quite a change from 1970.