Media Groups Fight In Court To Make Pennsylvania Execution Facts Public
Pennsylvania's desire to keep lethal injection drug information hidden from the public "is flatly inconsistent with our governmental values and our Constitution," media organizations argue.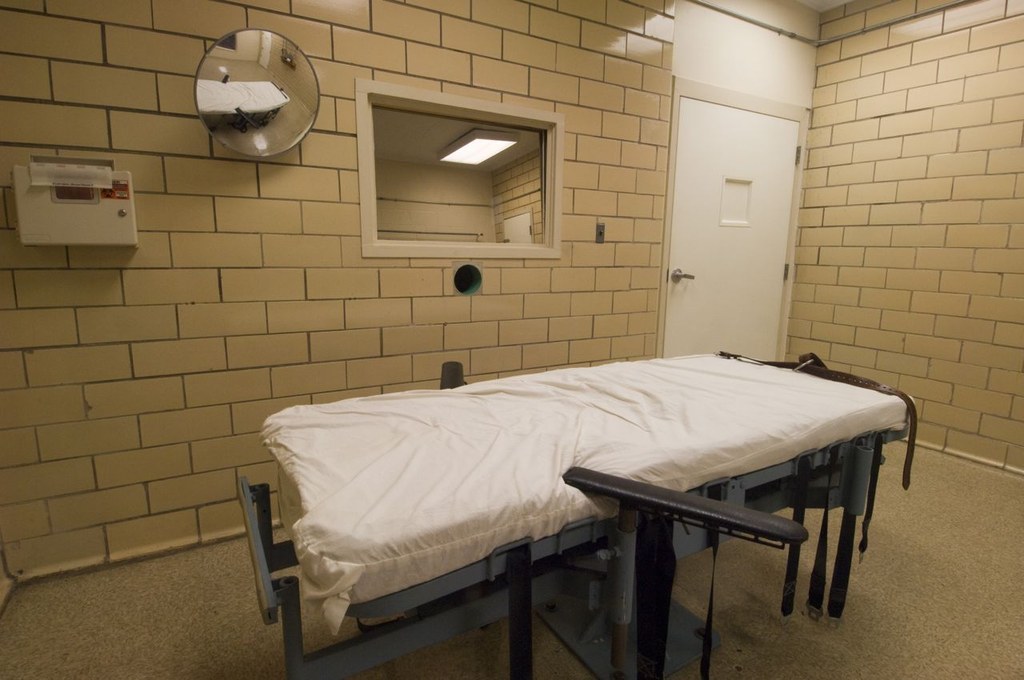 WASHINGTON — A legal battle is brewing in Pennsylvania over whether state officials can keep how the state performs executions a secret.
In the lead up to the state's first scheduled execution since 1999, a handful of media outlets asked a federal judge to unseal records in an ongoing lawsuit that described the drug protocol the state planned to use. On Friday, Pennsylvania Gov. Tom Corbett issued a temporary reprieve of execution for Hubert Michael, Jr., whose execution had been set for Sept. 22.
But the legal battle over the records is unresolved. The media groups, which include three Pennsylvania newspapers and the Guardian US, argue the details of how an execution is performed — because they are part of the court record in the ongoing lawsuit brought by inmates challenging the execution protocol — is a First Amendment issue. As such, they say, the state must show there's a good reason for not disclosing the details.
The government's reason for the secrecy, the media organizations claim, is that the companies providing the lethal injection drugs and testing of those drugs "do not want public scrutiny and may cease providing the drugs in order to avoid it." Specifically, "The only way to protect the [the Department of Corrections'] ability to carry out death sentences, they argue, is to protect the [the Department of Corrections'] chosen suppliers from the discomfort of public scrutiny."
The drug protocol has never been used by the state, however, and the media organizations state "there has been an exponential growth in the public's concern about execution by lethal injection following reports of problematic executions in Florida, Ohio, Oklahoma, and Arizona."
The media groups argue the name of the pharmacy where the protocol's drugs are being prepared and the name of the entity testing the drugs should be disclosed, citing in particular the one of the drugs, the difficult-to-obtain phenobarbital. When the decision to seal the records was made, they note, the arguments were only between the plaintiff inmates and the state officials. The media and public interests in "fuller disclosure" were not represented.
"Increased public scrutiny of critical government functions cannot be the justification for overriding the public's First Amendment right to scrutinize those government functions," the media groups, represented by the ACLU, state. "The purpose of the First Amendment right of access is to facilitate public scrutiny of government, not to frustrate that scrutiny."
Because of the governor's decision to issue a temporary reprieve of execution, however, the urgency of the group's filing has lessened. A response to the media groups' filing is due to be submitted in the case by September 26.
Media groups have entered an ongoing lawsuit to have court records about Pennsylvania's execution process made public:
The lawsuit has been going on for some time, brought by death-row inmates challenging the execution drug protocol, but the question of why records in the case have been sealed has not previously been addressed:

The media organizations note that, particularly after the botched executions in other states this year, there is a significant public interest in the specifics of the execution process: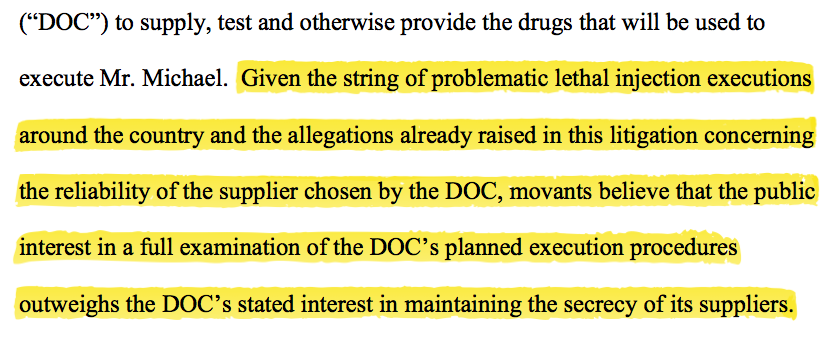 Here's the law, as the media groups explain it:

Pennsylvania's arguments in favor of keeping the specifics of the execution process secret, as the media groups explain it: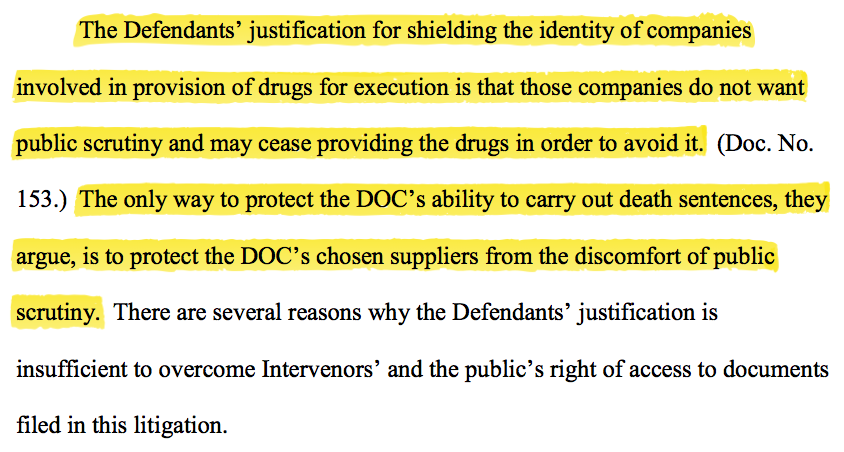 The media group's response to Pennsylvania's stated reason for the secrecy:

More broadly, the media group's point to the "awesome and frightening power" given to the state in executions as a clear reason why scrutiny of the process is important: