McDonnell Won't Hear Lesbian Navy Captain's DOMA Testimony
No time to hear from Captain Darrah in Tampa, a spokesman for McDonnell says. The Virginia Republican thanks Darrah for her service.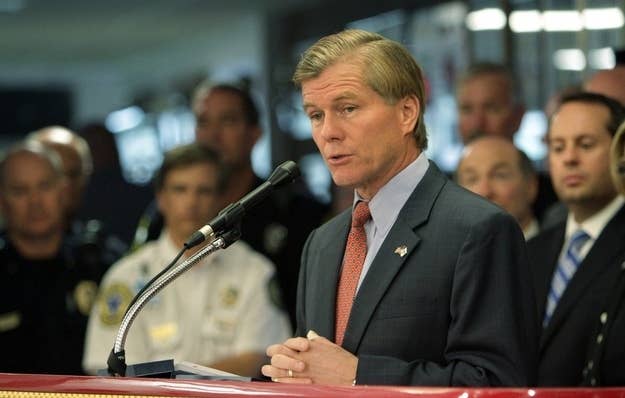 Virginia Gov. Bob McDonnell, heading up the Republican National Convention's platform committee, will not be hearing testimony from retired Navy Capt. Joan Darrah about the impact of the Defense of Marriage Act on her and her wife when the committee meets in Tampa in August to firm up the party's platform.
A spokesman says that only official representatives will be speaking before the committee in Tampa, but encouraged Darrah to submit her suggestions for the party platform online.
McDonnell spokesman Tucker Martin told BuzzFeed:
First and foremost, the Governor thanks Capt. Darrah for her service to our nation. Capt. Darrah has dedicated her life to the defense of the United States and the Governor salutes her for it. In the weeks leading up to Tampa, the Platform Committee has heard directly from hundreds of groups and individuals regarding suggestions and proposals for inclusion in the Platform. The Committee continues to welcome submissions from individuals and outside groups via the website: www.gopplatform2012.com. However, once in Tampa, the only individuals to speak at the Platform Committee are the Platform Delegates and Subcommittee Chairs. We thank Capt. Darrah for her interest in the Republican Party Platform, and, we also hope that she will still submit her suggestions to the Platform Committee via the online submission process.