Man Who Sued Utah For Marriage Equality Advances In Salt Lake City Council Race
Derek Kitchen came in first in a five-way primary election on Tuesday.
In October 2014, when the Supreme Court declined to hear several cases challenging bans on same-sex couples' marriages, Derek Kitchen and Moudi Sbeity — lead plaintiffs in the case challenging Utah's ban — won their case.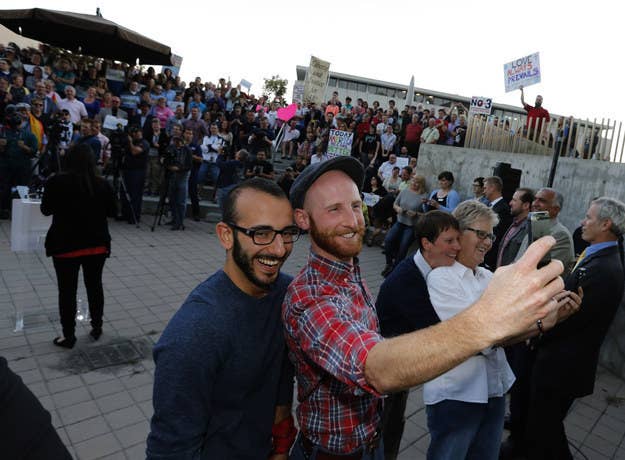 In the new year, Kitchen — with his case over — launched a run for a seat on Salt Lake City Council.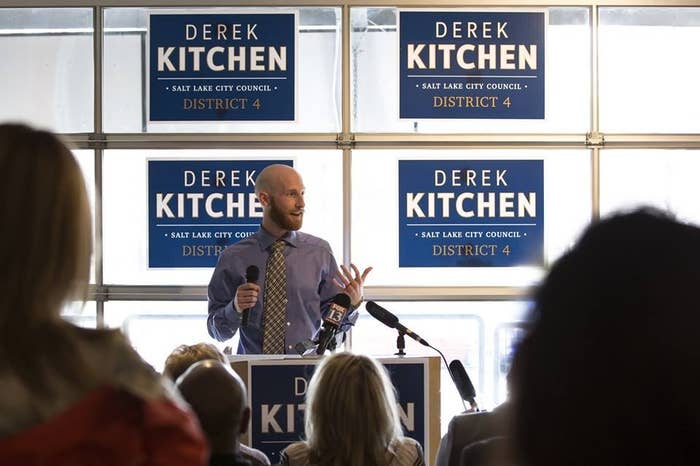 On Tuesday, Kitchen came in first place in the nonpartisan primary election — garnering double the number of votes of his nearest challenger.

He will face off in November against that challenger, Nate Salazar, should the current numbers hold up once results are finalized.
Here was Kitchen's message sent to supporters tonight:
Oh, and by the way, Kitchen and Sbeity got married in May.
In the mayor's race in Salt Lake City, Jackie Biskupski — a former lawmaker who was the first out LGBT lawmaker in the state — came in first in that primary. She will now face off against the current mayor, Ralph Becker, in November.