Log Cabin Republicans Still Hestitate To Endorse Romney
In 1992 and 2004, the gay Republican organization withheld its endorsement from the party's presidential candidate. This election, there is still no word on the group's decision.
The oldest national group for gay Republicans, the Log Cabin Republicans, has yet to endorse the Republican nominee, Governor Mitt Romney.
The delay raises questions of whether and when it will make a final decision — and what difference it will make.
Over the 35 years since gay Republicans helped convince former California Gov. Ronald Reagan to fight an initiative that would have banned gay people from teaching in California, the Log Cabin Republicans have only formally withheld their endorsement from their party's nominee twice.
Thirty-four days from Election Day — and as the presidential candidates prepare to enter their first debate tonight — Log Cabin has taken no formal position on Mitt Romney and Paul Ryan's Republican ticket.
"Log Cabin Republicans is a national organization representing multifaceted individuals with diverse priorities among LGBT conservatives," the group's executive director, R. Clarke Cooper, told BuzzFeed Wednesdsay. "We are in the final stages of the endorsement process with various candidates and campaigns up and down the GOP ticket.
"On Monday, we released our first wave of 2012 endorsments after completing a series of Congressional campaign consultations," he added.
The list included one Senate candidate, Sen. Scott Brown of Massachusetts, and 19 House candidates. The group's endorsement of Brown had been announced much earlier — the day that Brown spoke to the group at its 2011 Spirit of Lincoln Awards dinner.
Another gay group, GOProud, has endorsed Romney, and has noted the rival group's hesitation with some glee, advertising in Republican circles that it's only gay organization to endorse the Republican nominee.
And with the Log Cabin endorsement in the balance, a comment in tonight's debate could settle it — one way or the other.
"Our endorsement is not free, and in any event we will work with the party as we are able, and challenge the party as it is necessary, to ensure that it lives up to its highest ideals of limited government and individual freedom," Cooper said.
Here is a history of Log Cabin Republican endorsements:
1978: The Briggs Initiative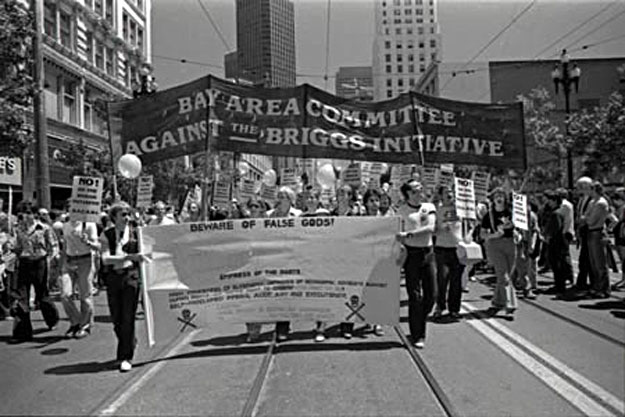 Since then-former Gov. Ronald Reagan opposed the Briggs Initiative in California, gay Republicans have been supporting and challenging the Republican Party to support LGBT issues.
1980s: Ronald Reagan and George H.W. Bush
Even as he was ramping up his presidential run, Reagan had declared in 1978 that the Briggs Initiative "is not needed to protect our children." The initiative failed overwhelmingly, and — despite warnings to the contrary — Reagan's presidential hopes were not harmed by his opposition to the initiative. Later, the Reagan administration's early failure to address the AIDS crisis led to strong criticism from the gay community.
Although Log Cabin did not formally endorse in Reagan's races or in the first presidential campaign of his vice president, George H.W. Bush, the organization does point to the role that its members played in D.C. — and in the growth of the organization — during this time.
1992: George H.W. Bush - ENDORSEMENT WITHHELD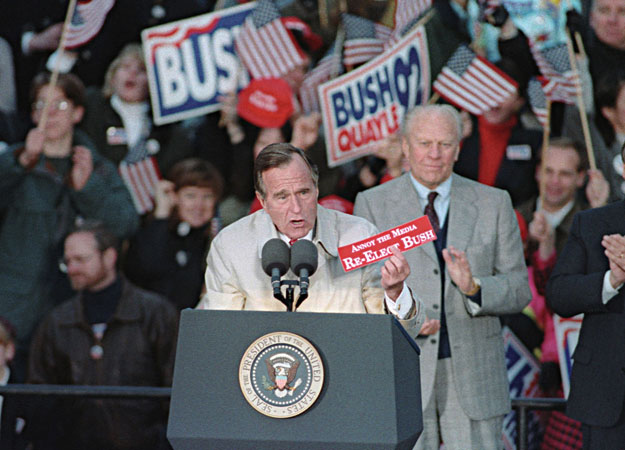 The first time that Log Cabin Republicans made the decision not to support the party's presidential ticket came in 1992. Following Pat Buchanan's "culture wars" speech at the Republican National Convention in Houston, the board of Log Cabin decided to withhold its endorsement when President George H.W. Bush failed to criticize the anti-gay rhetoric heard at the convention.
As Log Cabin tells its story, "From the wreckage of that campaign, Log Cabin Republicans took a more visible position in the party. Energized gay conservatives helped establish Log Cabin's national office in Washington, DC."
1996: Bob Dole - ENDORSED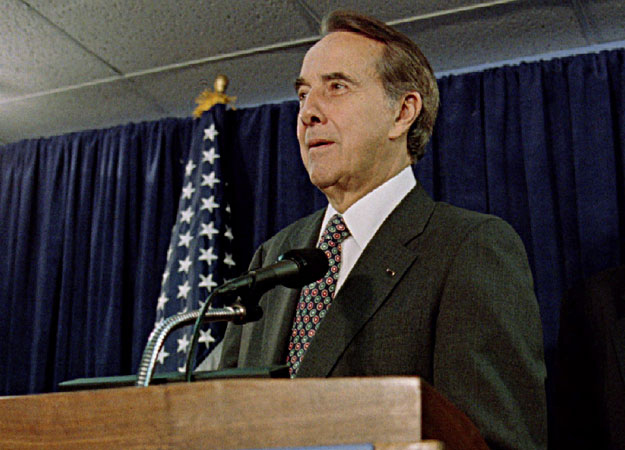 In the 1996 presidential race, Log Cabin faced one of its strangest endorsement processes. Initially, outreach to Log Cabin from Dole's campaign led it to support the campaign and give a $1,000 check to the candidate, in addition to organizing other donations. Then, in August 1995, the Dole campaign announced it was returning the donation because of the divergent views between the group and the campaign.
Log Cabin's executive director at the time, Rich Tafel, said, "We are extremely disappointed over this incident. We were encouraged by the Dole campaign for months to support them financially, and any indication that they were unaware of our involvement is dishonest." In October, Dole said the decision to return the check was a "mistake" made by his staff. Over the course of the next year — and despite the movement on the Defense of Marriage Act in Congress — Log Cabin continued to work with the Dole campaign, finally endorsing Dole on Sept. 4, 1996. It was the first time the organization had formally endorsed a presidential nominee.
2000: George W. Bush: ENDORSED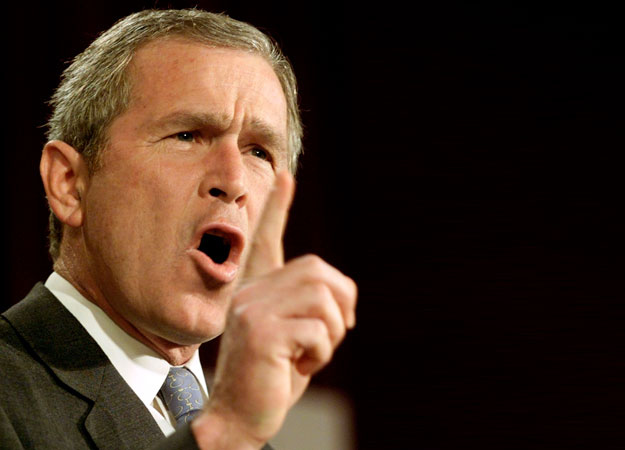 On April 14, 2000, then-Texas Gov. George W. Bush — running a presidential campaign as a "compassionate conservative" — met with a dozen gay and lesbian Republicans, saying the meeting made him a "better person." The New York Times reported at the time, "Mr. Bush said he welcomed gays into his campaign and added, ''I want the Republicans, conservative Republicans, to understand we judge people based upon their heart and soul; that's what this campaign is about.'"
On Aug. 4, 2000, Log Cabin announced it was endorsing Bush's presidential campaign, with a statement saying the vote was overwhelming in support. LCR chairman Robert Stears referenced the meeting in the statement, saying, "In April of this year, Governor Bush began a dialogue with the gay and lesbian community. He reached out to our organization's leadership, and made it publicly clear that he has a vision of being a President for all Americans — black, white, Latino, men, women, gay and straight. ... And the Republican National Convention which concluded yesterday was a clear sign to all of us that a new Republican Party is emerging."
By Feb. 24, 2004, the tides had turned and the "compassionate conservative" held a news conference to endorse the Federal Marriage Amendment. As the San Francisco Chronicle Carolyn Lochhead and Zachary Coile wrote at the time, "Bush squandered a precious chance to broaden the GOP and deliberately harmed the gay civil rights movement at a historic turning point."
In a Sept. 8, 2004 news release, then-board chairman Bill Brownson said, "Log Cabin's National Board has voted to withhold a Presidential endorsement and shift our financial and political resources to defeating the radical right and supporting inclusive Republican candidates for the U.S. Senate and House of Representatives." The release stated that the board had voted 22 to 2 not to endorse Bush's re-election.
In part because Sen. John McCain opposed the Federal Marriage Amendment, LCR announced on Sept. 2, 2008 that it was endorsing McCain's presidential run.
In announcing the endorsement, then-president Patrick Sammon said, "He is an inclusive Republican who is focusing the GOP on unifying our party around the core principles that bring our nation together. In recent years, too many Republicans have used divisive social issues in an effort to win elections. Sen. McCain is a different kind of Repubilcan."
2012: Mitt Romney - NO ACTION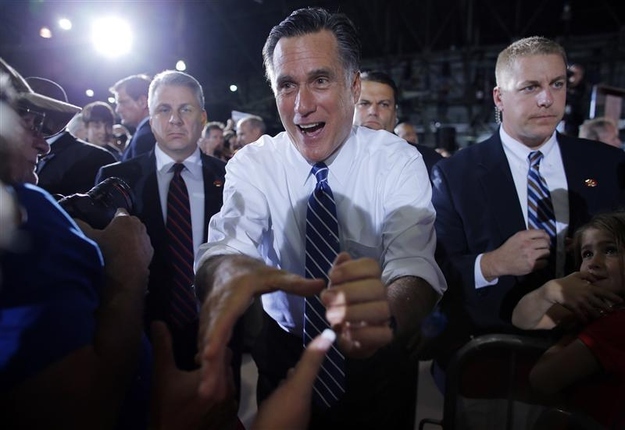 Romney has stated his support for the Federal Marriage Amendment and his running mate, Rep. Paul Ryan, has voted for the proposed amendment when it was considered in Congress. On other issues, including employment nondiscrimination and adoption rights, Romney has been generally supportive but unwilling to commit to specific legislative action or a finding of legal rights, respectively.
A month later in the election cycle than when the organization's previous endorsement decisions were announced, Log Cabin Republicans has taken no formal position on the Romney-Ryan ticket as of today.