Listen To Antonin Scalia's First And Last Arguments At The Supreme Court
From a 39-year-old government lawyer to a 79-year-old justice, Scalia participated in more than 2,000 cases at the Supreme Court.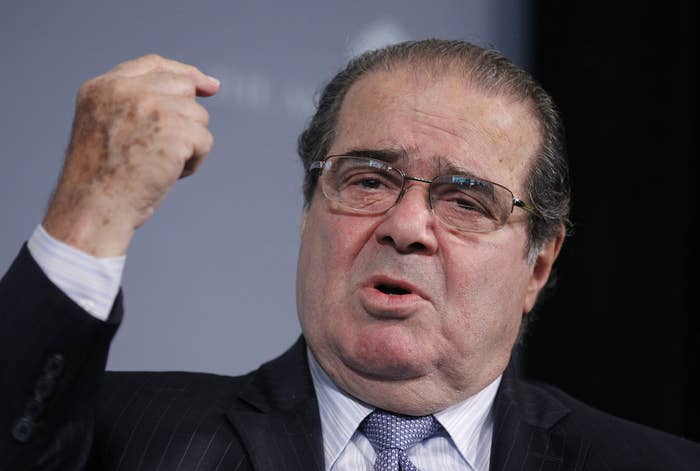 WASHINGTON — Forty years and one day passed between Antonin Scalia's first arguments at the Supreme Court and his last.
The conservative justice died this weekend at 79 years old.
This short audio clip includes the opening words from a 39-year-old Scalia during his Jan. 19, 1976 appearance before the court as a U.S. assistant attorney general and the closing exchange in his final sitting on Jan. 20, 2016.
Scalia's first appearance before the Supreme Court was in the case of Alfred Dunhill of London, Inc. v. Cuba. Scalia argued on behalf of the federal government, which had filed a brief explaining the Ford administration's interests in the case about Cuban cigars. The argument and transcript are available via Oyez.
It was the only time Scalia would appear before the court to argue a case. (The side Scalia had argued in the case, Dunhill's side, was successful at the court.)

Scalia's first appearance before the Supreme Court:
A decade after his first appearance before the court, and only four years after his nomination and confirmation to the U.S. Court of Appeals for D.C. Circuit in 1982, President Reagan nominated Scalia to be a justice of the Supreme Court in the summer of 1986.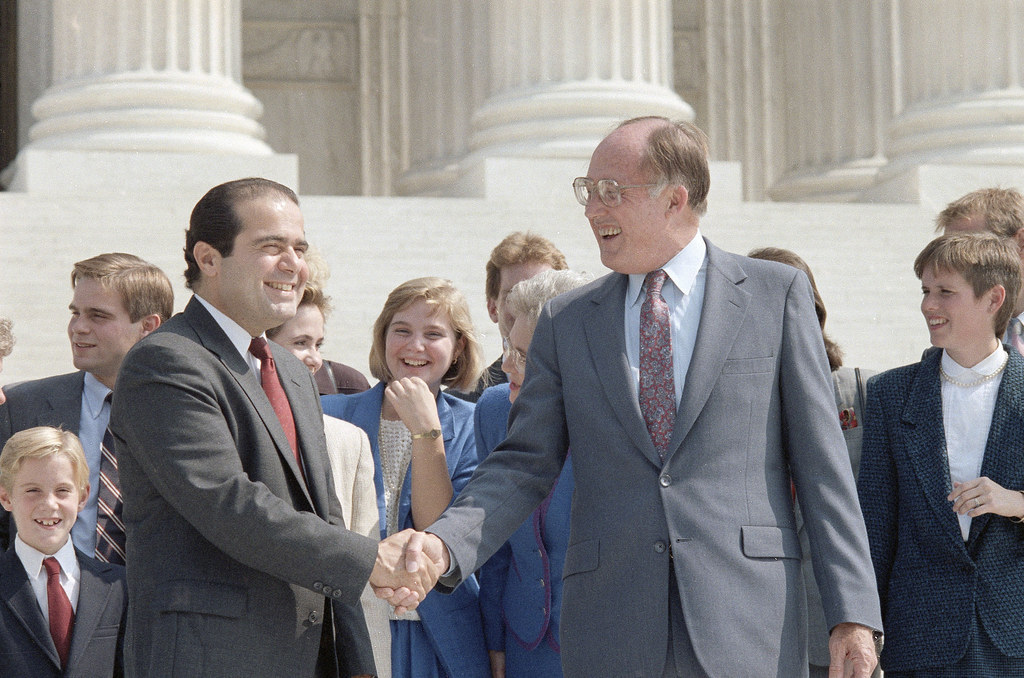 After receiving Senate approval in mid-September. Scalia was on the bench on Oct. 6, 1986, to ask questions in the first case of the term, Hodel v. Irving, available via Oyez. (Scalia asked his first question about 15 minutes into the arguments.)

Nearly 30 years — or more than 2,000 arguments — later, the final day Scalia sat on the bench as an associate justice was Jan. 20, 2016.
The second and final argument that morning was in Sturgeon v. Frost, a little-noted case about the authority of the National Park Service in Alaska. The argument and transcript are available via the Supreme Court.
Scalia's final arguments at the Supreme Court: