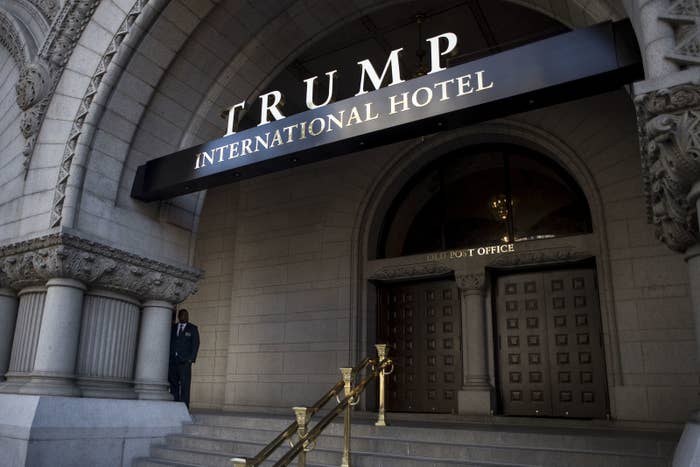 WASHINGTON — As President Trump took office, a Washington watchdog group sent a letter asking the General Services Administration to "immediately" begin the process of determining whether the Trump company responsible for running his new D.C. hotel at the Old Post Office Building is now violating the terms of the lease for the government property.
Under the lease for the Trump International Hotel, "No ... elected official of the Government of the United States ... shall be admitted to any share or part of this Lease, or to any benefit that may arise therefrom" — a provision that the GSA told lawmakers in December that Trump could violate once he took office.
"Unless GSA has received new information demonstrating President Trump no longer owns Trump Old Post Office LLC, and there is no evidence it has, it is now time for GSA to initiate the process for establishing that President Trump'd company has breached the lease and is in default," Noah Bookbinder, the executive director of Citizens for Responsibility and Ethics in Washington (CREW), wrote to the GSA's administrator on Friday.
After Trump's news conference in which he announced changes to his business dealings in anticipation of his becoming president, the GSA announced it would review the changes to determine whether the changes would solve any potential issues.
"We are seeking additional information that explains and describes any new organizational structure as it applies to the Old Post Office lease. Upon receipt, consistent with our treatment of any contract to which we are a party, we will review this new organizational structure and determine its compliance with all the terms and conditions of the lease," the GSA announced in a statement this past week.
In Bookbinder's letter, he wrote, "If President Trump's company does not resolve this breach, GSA should exercise its rights to terminate the lease or take other legal action."