LGBT Legal Groups Seeks Statewide Ruling In Alabama's Federal Court Marriage Case
Groups seek order forcing officials across the state "to issue marriage licenses without regard to the sexual orientation or gender of the applicants." [Update: The state's attorney general opposes the request.]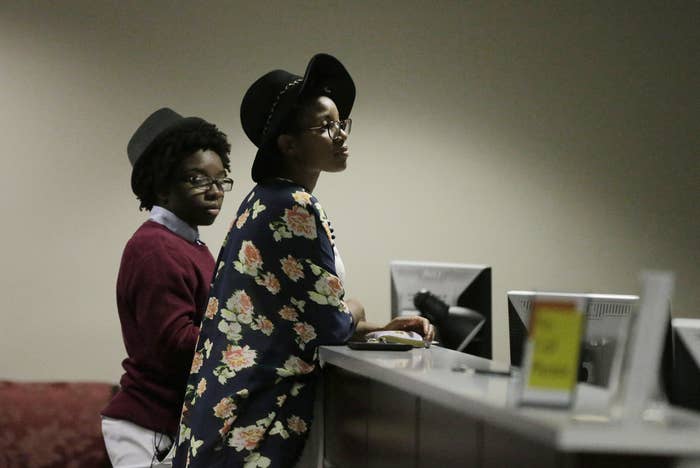 WASHINGTON — Several LGBT legal groups have gone back to federal court in Alabama, asking the judge to make her ruling apply statewide by seeking class action status in one of the pending federal cases against the state's ban on same-sex couples' marriages.
The move from the National Center for Lesbian Rights, ACLU, Southern Poverty Law Center, and others comes in the wake of an Alabama Supreme Court ruling that ordered probate judges across the state to stop issuing marriage licenses to same-sex couples.
U.S. District Court Callie Granade has on multiple occasions struck down the state's bans on same-sex couples' marriages and on recognition of same-sex couples' marriages performed elsewhere.
Now, the judge is going to hear the legal groups' request that she expand the scope of one of those cases, beyond the initial parties who brought the case to a class action that would cover everyone in the state seeking to marry a person of the same sex or have their marriage to a person of the same sex recognized.
In addition to the plaintiff class, the motion also seeks the creation of a "defendant class," which they ask to have as: "All Alabama county probate judges who are enforcing or in the future may enforce Alabama's laws barring the issuance of marriage licenses to same-sex couples and refusing to recognize their marriages."
Alabama Attorney General Luther Strange filed a motion opposing the request to amend the complaint in order to certify plaintiff and defendant classes. The move to expand the lawsuit aims to create a statewide marriage equality ruling.
Specifically, Strange argues that "[t]he only wise and judicious course of action is to deny the motion to amend and wait until June when the United States Supreme Court will resolve the constitutionality of same-sex marriage in a way that will be binding on all federal judges and all state officials."