LGBT Groups Take On Jelly Belly Chairman For Anti-Transgender Referendum Donation
"We urge you to stay true to our shared American values by supporting the equal treatment of all students and by ending your support for efforts to repeal this simple and fair law," four LGBT leaders write.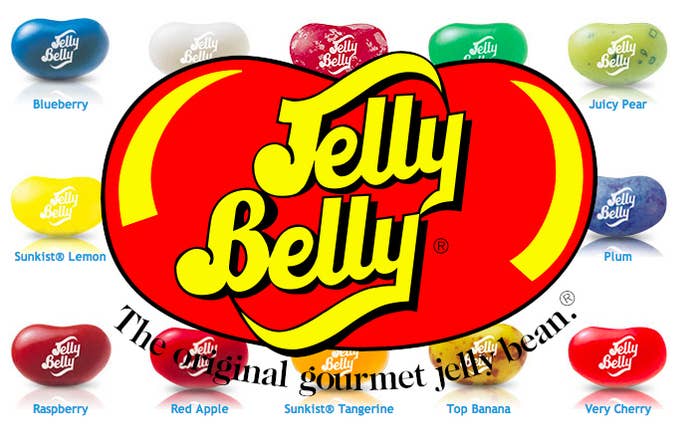 The leaders of four prominent LGBT organizations are taking aim at the $5,000 donation made by Herman Rowland Sr., the chairman of the board of the Jelly Belly company, to repeal California's new law aimed at protecting transgender students.
Helmed by the National Center for Transgender Equality, the letter asked Rowland to "reconsider [his] support of the campaign by joining leaders from the transgender equality movement in a conversation about the real harms facing transgender kids."
NCTE executive director Mara Keisling is joined in signing the letter by Masen Davis, the executive director of the Transgender Law Center; Kate Kendell, the executive director of the National Center for Lesbian Rights; and John O'Connor, the executive director of Equality California.
"The School Success and Opportunity Act restates existing requirements that all California students be allowed to participate fully and equally in all school programs and facilities," the quartet wrote of the California law passed earlier this year. "This law is necessary because, all too often, transgender students are excluded from many activities, programs, and facilities because of their gender identity—programs that inspire creativity and challenge kids to be better learners."
The Privacy For All Students coalition opposes the law and is aiming to repeal it in a voter referendum in the November 2014 elections. They are in the referendum petition signature-gathering stage of the effort currently.
The coalition argues that the law would infringe on parental choice and cause discomfort among students in school restrooms and locker rooms. The news of Rowland's donation was first reported earlier this week by Karen Ocamb at Frontiers LA.
The California Republican Party formally backed the referendum effort, but it is not yet clear what support beyond that it will give.
In response to Rowland's donation, the LGBT advocates wrote, "[T]he full and equal inclusion of transgender students does not infringe upon the rights of any person. Unfortunately, the campaign to repeal the law has relied on extremely misleading scare tactics, misrepresents who transgender youth are, and advances hypothetical scenarios that haven't occurred in the years that these types of policies have been in place in California and across the country."
Despite the attention given to Rowland's donation, he is not the biggest donor to the referendum effort. The largest donor, by far, is Sean Fieler of Equinox Partners, who has given $150,000 to the effort. The campaign's three $10,000 donors are the Pacific Justice Institute, Calvary Chapel Chino Hills and Larry Smith of MHI Real Estate. Additionally, the Hagman for Senate 2016 campaign of Assemblyman Curt Hagman gave $7,013.73.
Read the groups' letter:
Download PDF
Leading donors to the referendum effort: