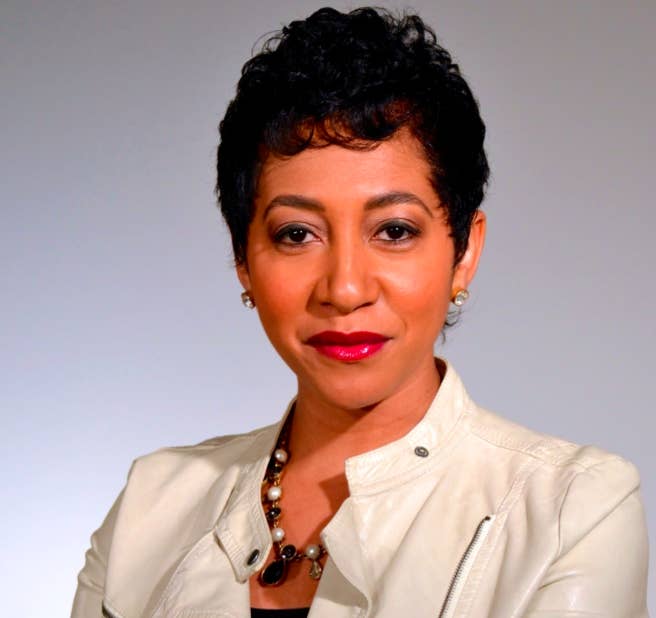 WASHINGTON — The Victory Fund and Institute has picked Aisha Moodie-Mills — a black woman who has spent the past six years working to get the LGBT community to take diversity issues seriously — as its new president and CEO.
Both within the organization and among leaders of other national LGBT organizations, Moodie-Mills' presence as a black lesbian stands in contrast to the predominantly white and gay male makeup of these groups.
She began her LGBT activism in 2009, advocating for the DC Council to pass marriage equality legislation — a campaign that was noted for its outreach to communities of color.
At the Center for American Progress, where she has worked since 2010, she began the FIRE initiative to talk about and advocate for issues at the intersection of race, class, and sexuality.
Now, she'll take the helm of the Victory Fund and Institute, overseeing a $4 million annual budget, 18 employees, and a mission to support and train out LGBT people to run for office and staff political jobs.
Talking with BuzzFeed News, she said that she knows that needs to change — and that part of what has her excited about the job, which she starts April 7, is her belief that Victory's leadership knows that as well.
"Victory has been thinking about this, certainly before me, and I think I am a manifestation of the forward-thinking of the organization, and that's a great legacy to be able to build upon," she said. "I was impressed that they, as a … not really diverse group — there are only like a handful of women and everyone there is white, so they're not a very diverse group — how they came to it themselves that they need to do something different and that they needed to think much longer into the future — a 20-year plan — and that this 20-year plan needs to reach people that they've never reached before."
Moodie-Mills has been a constant presence in the LGBT conversation in DC through her work at CAP and in other venues. She described herself as "a federal political girl" before her local LGBT activism began, focused on political fund-raising for the Congressional Black Caucus PAC and through her own consulting firm.
"[T]hat's … all that I ever knew — before I fell in love with this lovely girl named Danielle, and the politics became very personal to me." The two are now married.
As the new president of Victory Fund and its educational arm, Victory Institute, she said her focus will be on time-consuming, grassroots work in places where there are no or very few out LGBT elected officials, specifically pointing to "the South and the plains states" and other areas lacking out LGBT representation, from city councils to statehouses.
They will do that, she said, by going to those places and listening to the LGBT community and bringing new candidates on board and on the ballot.
"What matters in Kansas City is who's sitting on your city council that's going to constantly be beating back religious attacks on freedom, in support of LGBT people," she said. "That's what matters to your day-to-day quality of life. We need to stock more people like that."
"We're not going to win North Carolina if we don't find and cultivate members of the African-American community who also happen to be LGBT to run," she said. "We have to go places and actually make sure that our constituents know that we care about the populations that's there and that the people we are supporting to run reflect the demographics of the people there."
In addition to people of color, Moodie-Mills also pointed to a focus on training transgender people to run for office and supporting women candidates, referencing the only out senator: "Tammy Baldwin is our beacon of hope, but there just haven't been a lot of Tammy Baldwins up and down the ballot."
Moodie-Mills believes the board agrees with this path forward, and sees her role as helping the board to execute these changes, "and then certainly help the broader constituency of Victory Fund get comfortable with that." But she was blunt in assessing that the changes will take time and education.
"Maybe everyone who attends [the group's fundraising] brunches aren't necessarily comfortable with the grassroots idea of cultivating people from the community out, as opposed to just picking whoever they want from Washington," she said, "so, I think that there's going to be an education curve there, but I'm very encouraged by the fact that, seemingly, the board already is on board with the idea that we have to do something different."