Lawyers Claim Death Penalty Prosecutor Said He Wanted To Cut Their Throats
Defense lawyers say Louisiana prosecutor Dale Cox made the comments during a murder trial in Caddo Parish. Cox acknowledged he wanted "to cold cock all three of them."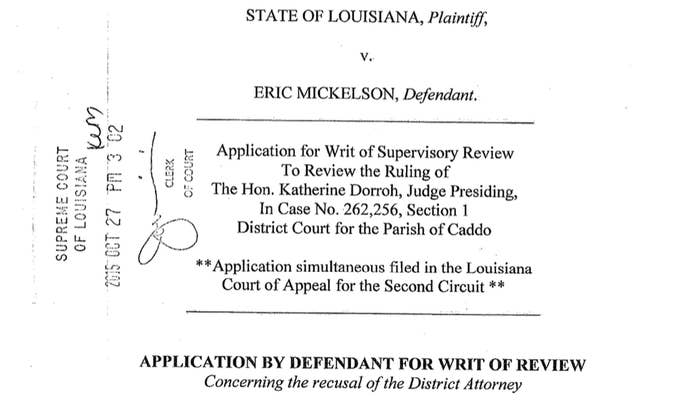 WASHINGTON — Dale Cox, the outgoing Louisiana prosecutor in Caddo Parish, threatened attorneys defending a client in a capital case over the weekend, the defense attorneys claimed in court on Tuesday, saying he wanted to "cut their fucking throats."
Cox made national headlines over the summer for comments made to the Shreveport Times in March that the state should "kill more people." He chose not to run in this year's election due to the distraction that he said his aggressive support for the death penalty has caused.
He remains in office for now, though, and has claimed that his newfound notoriety has led to death threats, according to a copy of a transcript from court proceedings on Tuesday that was obtained by BuzzFeed News.
In the hearing, defense lawyers also claimed that Cox referred to a female defense attorney in court as a "bitch" over the weekend, and later told the defense attorneys, "Do you want to go outside right now?"

On Sunday, when the defense attorneys first raised the matter, Cox acknowledged "want[ing] to cold cock all three of them," saying that he's had to move his family because of threats made against him. In particular, he drew umbrage at a claim made in a brief filed by the defense lawyers claiming that Cox is "unusually bloodthirsty."
The comments were made in the murder trial of Eric Mickelson. He was convicted for the 2007 strangling death of Charles Martin on Wednesday afternoon; sentencing will follow.
The transcript in question, though, was a hearing on a request by the attorneys to have Cox kicked off the case because of the comments he allegedly made about the defense attorneys: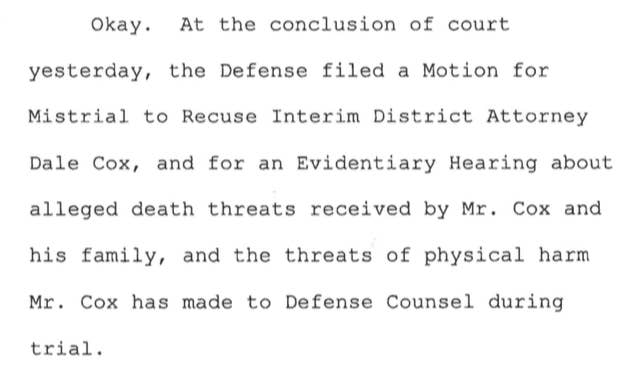 From the start, however, Judge Katherine Dorroh said that she would be denying the request: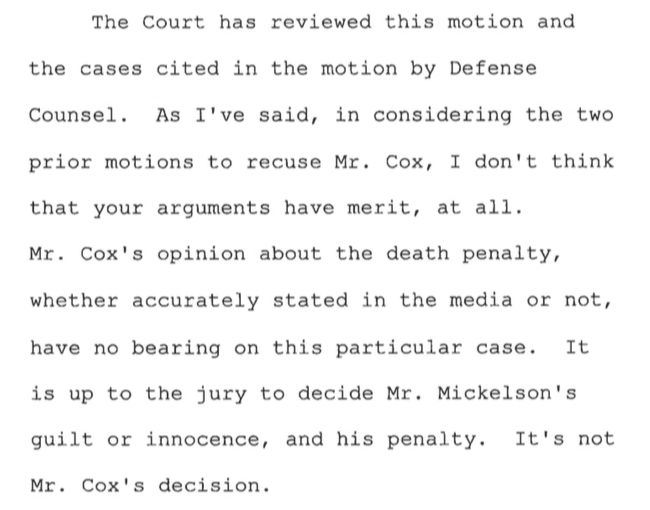 One of the defense attorneys, David Price, noted that they would be appealing the ruling, a step they took on Tuesday afternoon, asking an appeals court and Louisiana Supreme Court to toss Cox from the case:
The Shreveport Times reported on the Louisiana Supreme Court filing earlier Wednesday afternoon.
Then, however, one of the other defense attorneys, Kathryn Sheely, jumped in to explain what it was that they allege Cox said on Sunday, Oct. 25, in court: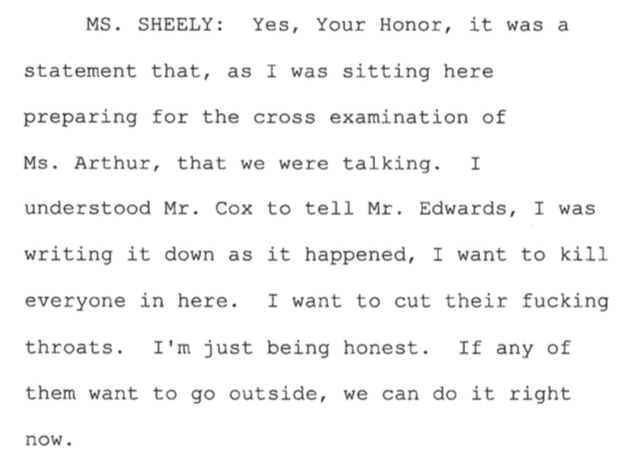 Sheely continued: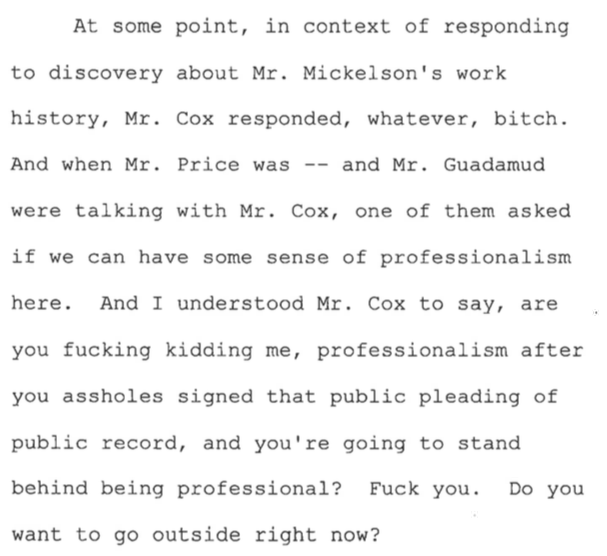 The judge noted that the jury was not in the room when the alleged comments were made, a fact acknowledged by the defense attorneys:

Calling the matter "unfortunate" but saying she was not able to determine what all was true of the claims, the judge denied the request: