Kris Perry And Sandy Stier, Prop 8 Plaintiffs, Are Married
Following an appeals court order allowing same-sex couples' weddings to resume in California, Attorney General Kamala Harris married Perry and Stier at a ceremony at San Francisco City Hall. "I now declare you spouses for life, Harris said.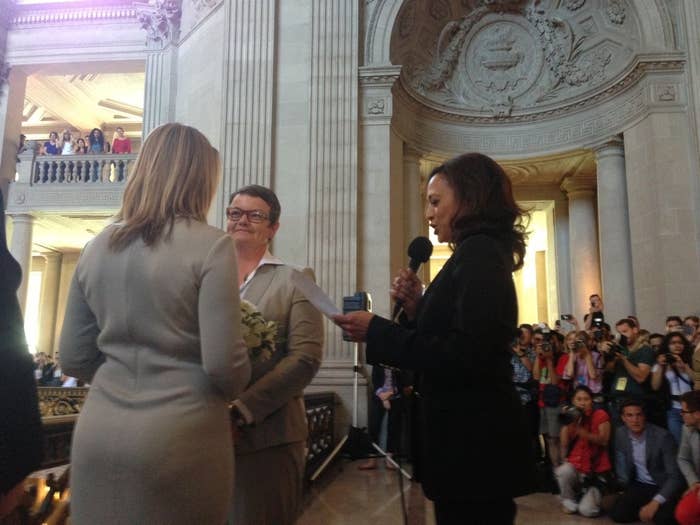 Kris Perry and Sandy Stier got to San Francisco City Hall with the Proposition 8 team in tow.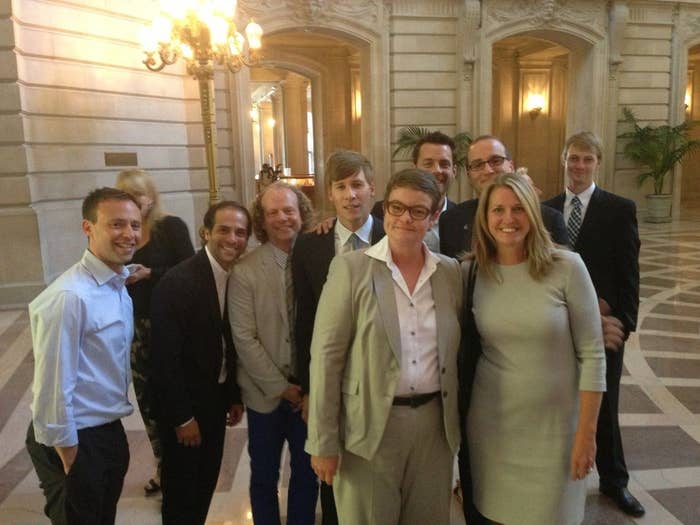 They talked to reporters.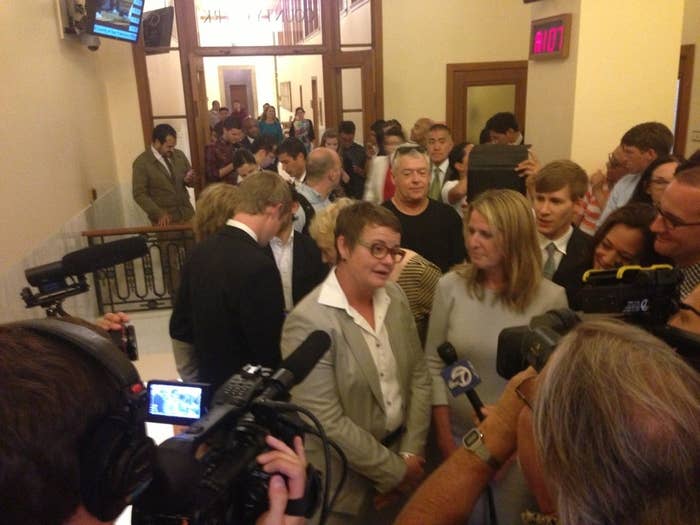 They filled out their marriage license.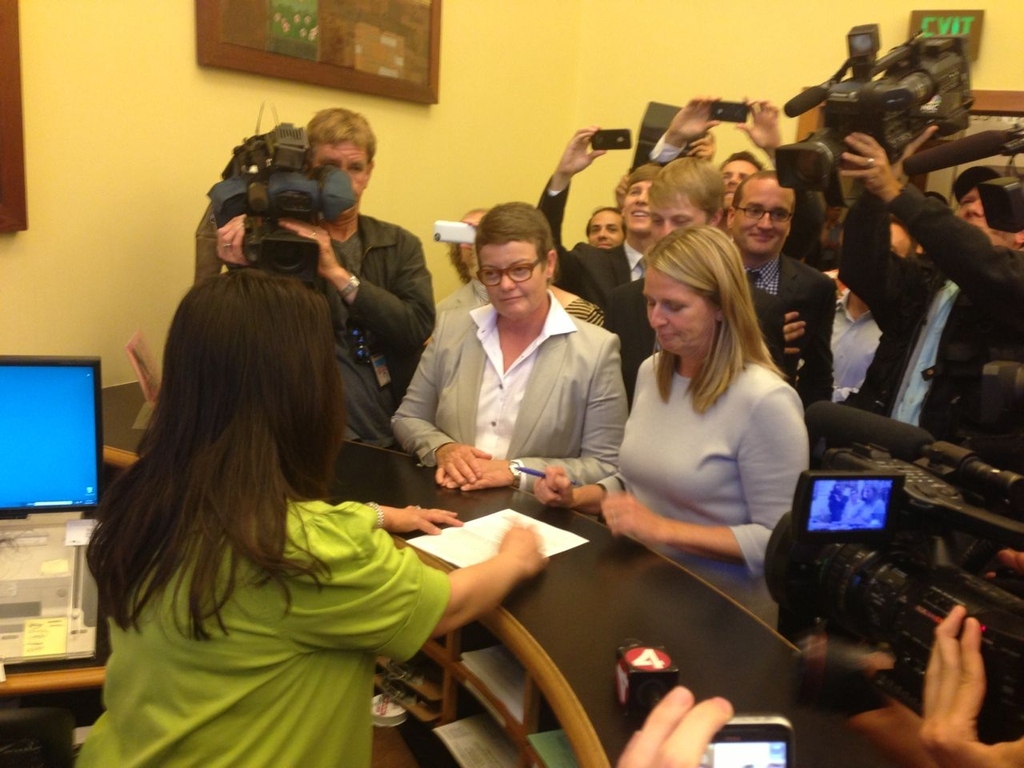 They got their marriage license.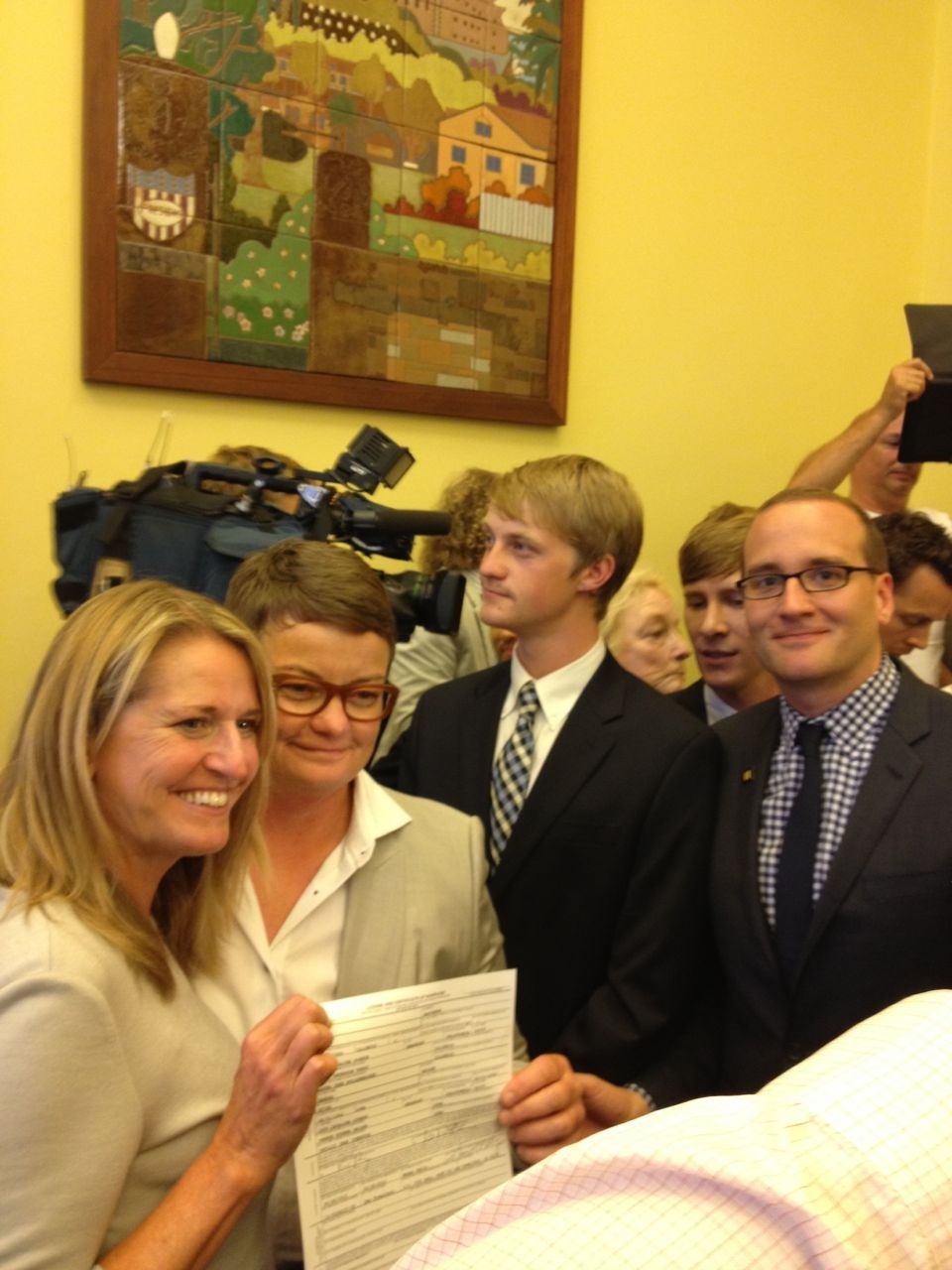 Then, they proceeded up to the Mayor's balcony to be wed.
California Attorney General Kamala Harris is to marry the couple before the end of the hour. LIVE COVERAGE HERE.
Update: Friday, June 28, 2013 - 9:28 p.m. ET:
Prop 8 Plaintiffs Jeff Zarrillo and Paul Katami have been married in LA by Mayor Antonio Villaraigosa: