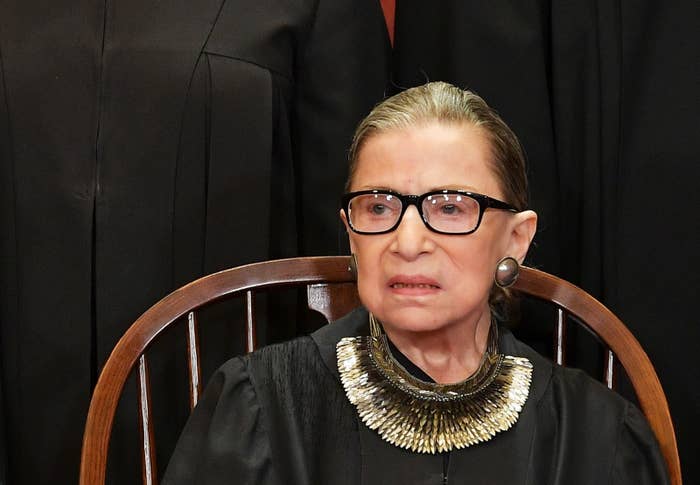 Supreme Court Justice Ruth Bader Ginsburg underwent surgery in New York City on Friday to remove two cancerous nodules from her lung, which were determined to be malignant.
The surgery — a pulmonary lobectomy — took place at Memorial Sloan Kettering Cancer Center in New York City, the Supreme Court's public information office reported.
"Post-surgery, there was no evidence of any remaining disease," according to a statement from the court, but Ginsburg remains in the hospital currently.
The court's statement also noted that there was "no evidence of disease elsewhere in the body" and that "no further treatment was planned."
The nodules were discovered, according to the court, when Ginsburg was treated for three fractured ribs in early November. She then returned to work for oral arguments in cases after Thanksgiving.
Ginsburg has previously been treated for cancer twice, once in 1999 for colon cancer, and once in 2009 for pancreatic cancer.
The second woman appointed to the Supreme Court, Ginsburg was former president Bill Clinton's first nominee to the high court, in 1993.