Justice Lashes Out Against Solitary Confinement In Case About Jury Bias
Courts may "be required" — at another time, in another case — to address "a solitary confinement regime that will bring [an inmate] to the edge of madness, perhaps to madness itself," Justice Anthony Kennedy writes. A solitary confinement case could make its way to the Supreme Court this fall.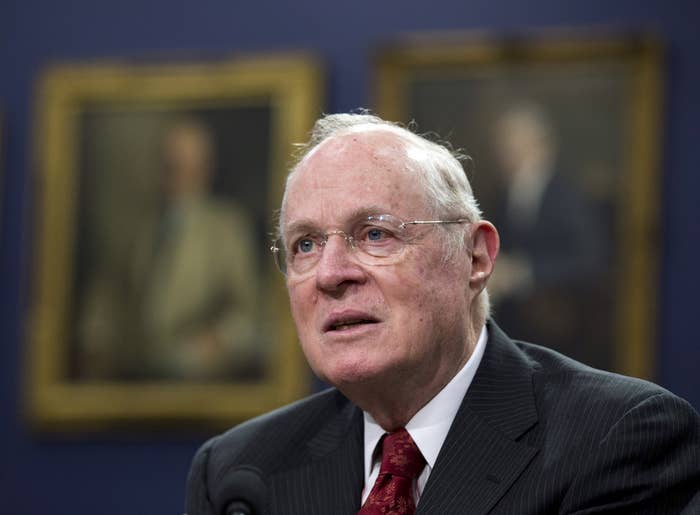 When the Supreme Court issued its decision Thursday in Davis v. Ayala, about the process for challenging questions about bias in jury selection, Justice Anthony Kennedy wrote separately — despite agreeing with the court's opinion "in all respects."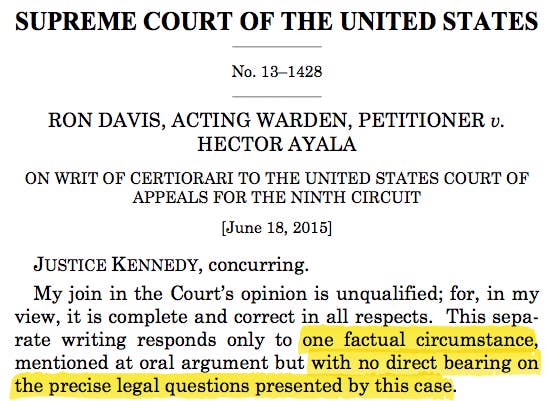 Why? Because Hector Ayala's lawyer mentioned at oral argument that Ayala has spent the majority of his past 25 years in solitary confinement.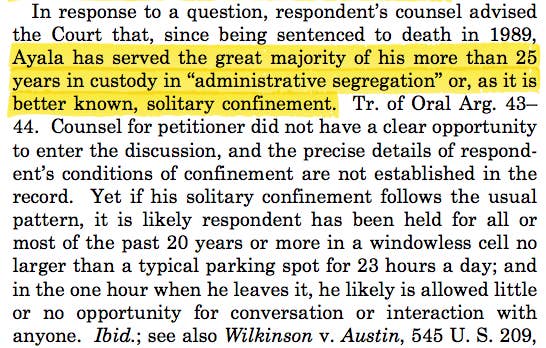 Kennedy went on to detail a brief history of human thought about the "human toll wrought" by such isolation.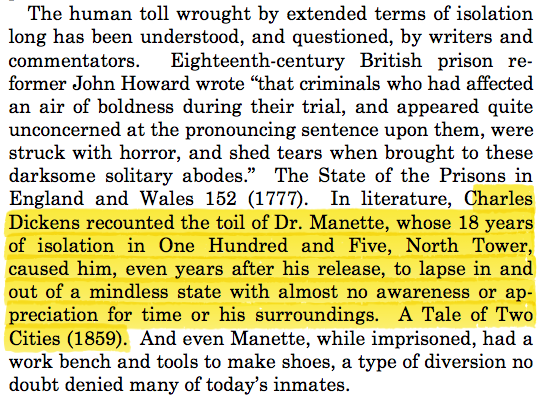 He noted that the Supreme Court itself has recognized the "terror" of solitary confinement.

Despite this history, Kennedy notes that judges lack power to address the conditions of confinement at sentencing.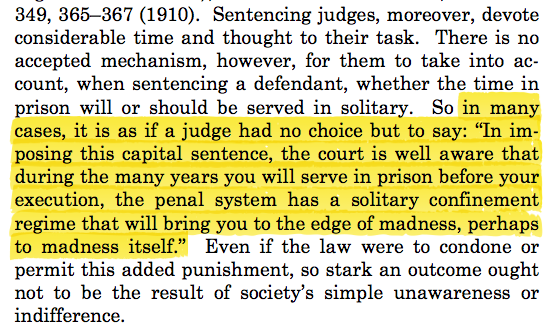 Then Kennedy takes aim at all of those — from the public to judges to policymakers — who have "ignored ... the question of what comes" after decisions about guilt or innocence.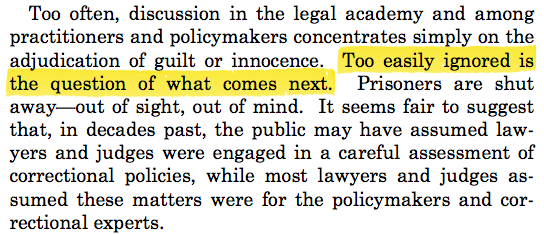 Finally, to his point, Kennedy asserts that the judiciary may need to address this issue — when the right case comes along.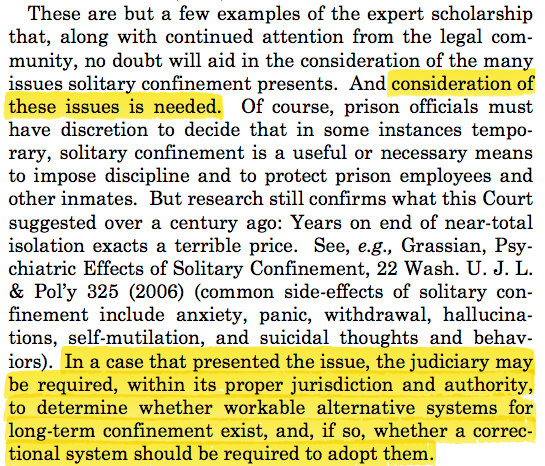 He concludes with a quote from Dostoyevsky.

For his part, Justice Clarence Thomas did not appreciate Kennedy's lecture.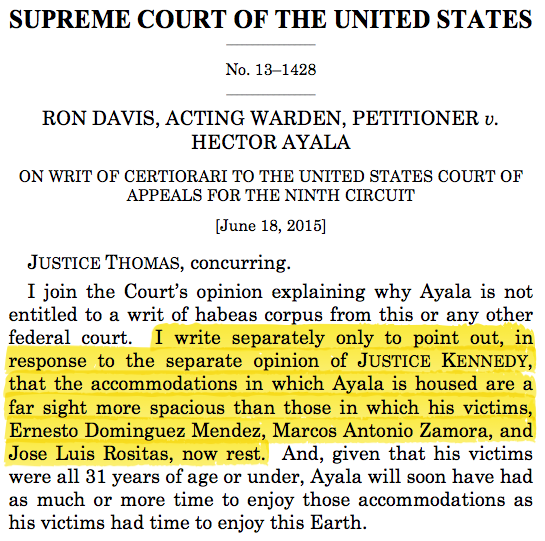 This is not, however, the first time Kennedy has raised these issues. In March, Kennedy discussed solitary confinement in testimony before the House.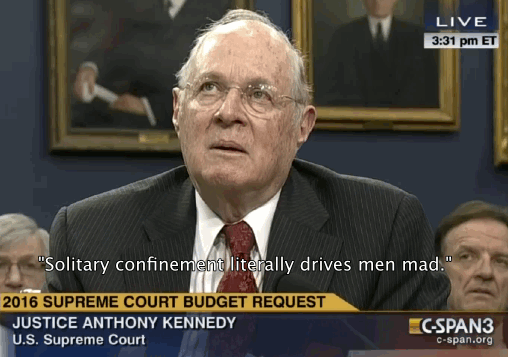 The action of filing a concurring opinion to make a statement on an issue not at all before the court in the case is extremely unusual.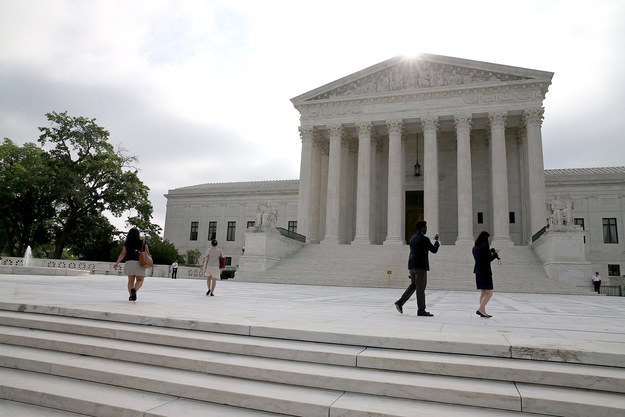 Kennedy's move makes more sense given a recent three-judge decision out of the 4th Circuit Court of Appeals, which the full court declined to reconsider in April and could come before the justices this fall.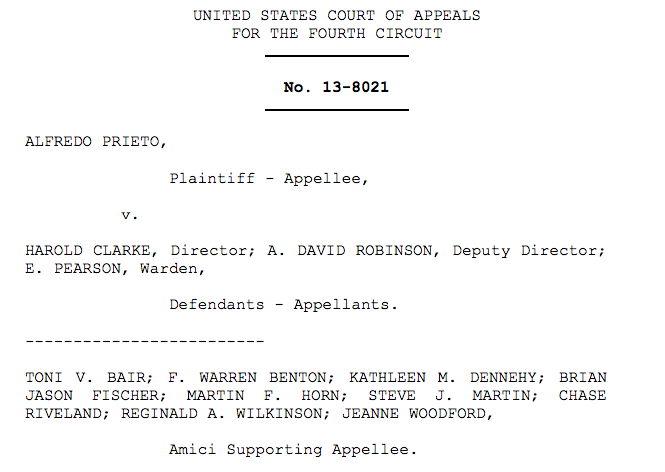 In Alfredo Prieto's case, the 4th Circuit upheld the constitutionality of Virginia's policy of automatic solitary confinement for death row inmates.