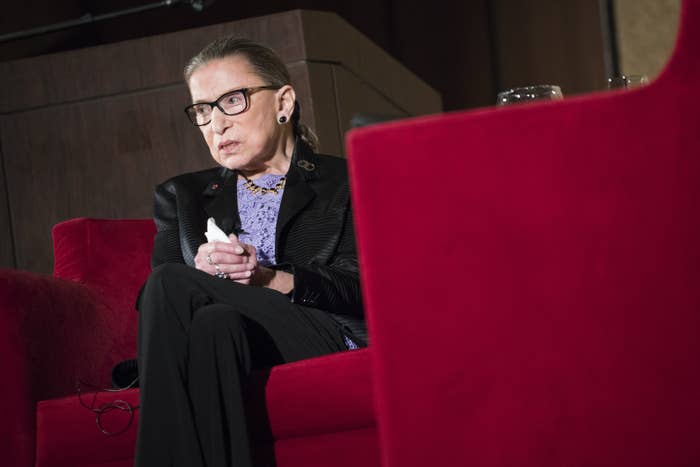 WASHINGTON — Justice Ruth Bader Ginsburg said in a statement on Friday that earlier comments criticizing the silent protests of athletes were "inappropriately dismissive and harsh."
Earlier this week, Ginsburg said that Colin Kaepernick and other athletes' protests of refusing to stand during the playing of the national anthem are "dumb and disrespectful" — although their constitutional right.
On Friday, in a statement issued by the Supreme Court's press office, Ginsburg walked back the earlier comments.
"Some of you have inquired about a book interview in which I was asked how I felt about Colin Kaepernick and other NFL players who refused to stand for the national anthem," the justice said in the statement. "Barely aware of the incident or its purpose, my comments were inappropriately dismissive and harsh. I should have declined to respond."
The statement is the second time this year that Ginsburg has walked back an earlier comment. This summer, after harshly criticizing Donald Trump and his candidacy in a series of interviews, she issued a statement, saying, "On reflection, my recent remarks in response to press inquiries were ill-advised and I regret making them."