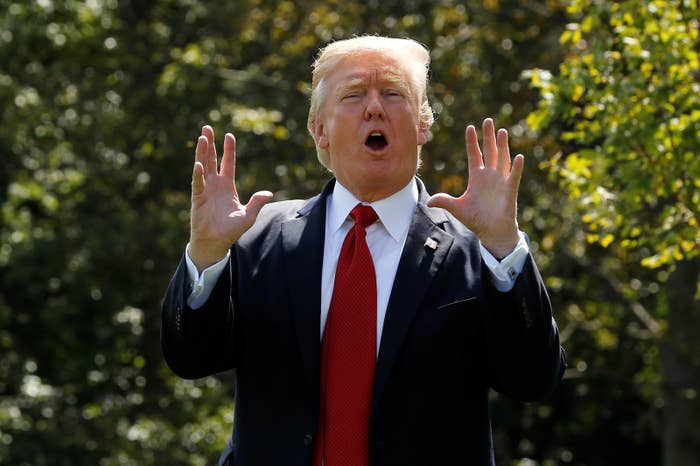 The federal judge hearing the lawsuit brought by Texas and others states against President Obama's 2014 immigration executive actions issued an order Friday refusing to allow the case to be dismissed — a move the states themselves requested.
The unusual order was just the latest twist from US District Judge Andrew Hanen, the federal judge overseeing the case. Hanen has been a harsh critic of Deferred Action for Parents of Americans and Lawful Permanent Residents (DAPA) and the expansion of the Deferred Action for Childhood Arrivals (DACA) program in the 2014 executive order. He also notably ordered Justice Department lawyers to take ethics training during the course of the litigation.
The ruling keeps the case alive for now, although it was not immediately clear whether the order would have any long-term effect beyond requiring the states either to file a "different form of dismissal motion" or appeal his ruling.
A spokesperson for the Texas Attorney General's Office did not immediately respond to a request for comment about the states' next steps.
Earlier this year, the Trump administration announced an end to DAPA and the expanded DACA program, but said the original DACA program would continue. In response, some of the states involved in the suit over the 2014 actions, led by Texas, threatened to amend the lawsuit to sue the Trump administration over the original 2012 DACA order if Trump did not announce an end to it by Sept. 5.

After the president and Department of Homeland Security announced that they are rescinding the initial 2012 DACA program on Sept. 5, however, the states filed a "notice of voluntary dismissal" in the case later that same day.
"Given these memoranda rescinding the DAPA program and phasing out the DACA and Expanded DACA programs, Plaintiffs file this notice voluntarily dismissing this action," the notice stated.
Although the dismissal is to be effective without a further court order under the federal rule noted by the states, Hanen issued the Friday order to announce his holding that the states could not, procedurally, file such a notice.
Finding the rule cited by the state "to be inapplicable" given the "lengthy history of protracted litigation on the merits" and intervention ordered of a party by the courts, Hanen wrote that he "holds the States' Notice of Dismissal to be ineffective."
Hanen went on to note that the order did not "presage" a ruling "should a different form of dismissal motion be filed," however, offering up that the parties could "file such a motion" including "a proposed order" — suggesting a portion of the federal rules that would require the court to approve the dismissal.