Former Prison Officials Join Challenge Of Solitary Confinement For Death-Row Inmates
A federal appeals court is considering Virginia's automatic placement of death-row inmates in solitary confinement.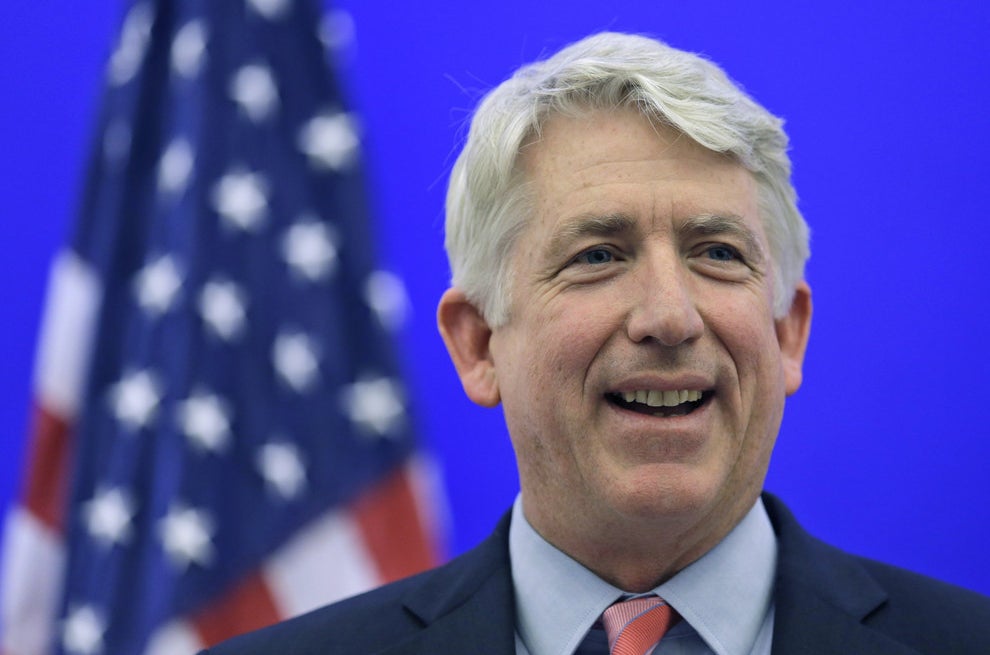 WASHINGTON — Nine former senior prison officials joined together Thursday to fight a Virginia policy that automatically places death-row inmates in solitary confinement.
The former officials, represented by the American Civil Liberties Union, argued before the 4th Circuit of Appeals that the policy has "no support in sound correctional practice, research, or the record." The federal appeals court is currently considering whether Alfredo Prieto, a Virginia serial killer, can be automatically held in solitary confinement for his entire time in prison.
"No human being should be treated that way, subjected to the kind of solitary where they are deprived of access to daylight, where they only get to shower three days a week — without a solid basis based on behavior," said Martin Horn, who served as Pennsylvania's secretary of corrections from 1995 to 2000, in an interview with BuzzFeed.
He called the practice of solitary confinement something that "needs to be changed," and described his involvement in the case as a "civic duty."
"In light of what we know today about the debilitating effects of this sort of extreme social isolation, I felt that it was really my civic duty, if you will, that it was a principled position, to align myself with the Civil Liberties Union on this issue," Horn said.
The case has been moving since 2012; last fall, a federal trial judge ordered Virginia's Department of Corrections (VDOC) to evaluate Prieto in a way similar to other inmates, or to change Prieto's conditions so they do not "impose and atypical and significant hardship" on him compared to other inmates. Virginia officials appealed.
The appeal has continued despite a significant shift: Conservative Republican Virginia Attorney General Ken Cuccinelli was replaced by a Democrat, Mark Herring, who has taken a different position than Cuccinelli on several hot-button issues — but not this one.
The state has argued that federal courts — when it comes to the conditions for inmates — are required to give "substantial deference to the judgment of prison officials," as lawyers for Virginia wrote in a March court filing, who have decided such prisoners are particularly dangerous because, as the director of the Virginia Department of Corrections has said, they have "nothing to lose."
Lawyers for Prieto counter that the inmate is entitled to the same process as other inmates — rather that the prison system's automatic decision to, the lawyers say, "impose an atypical and significant hardship."
In the brief filed Wednesday, ACLU lawyers for the former prison officials advance two key points: First, that "the conditions of solitary confinement on Virginia's death row are a uniquely mentally and physically debilitating form of incarceration." And second that "safe, effective alternatives to automatic solitary confinement for death-sentenced prisoners exist."
Among the former prison officials on the brief is Toni Bair, who previously supervised Virginia's death row as Warden of Mecklenburg Correctional Center, as well as officials who oversaw prisons or prison systems in California, Colorado, Massachusetts, New York, Ohio, Oklahoma, Pennsylvania, Texas, and Washington.
Horn, who has more than 40 years of experience in corrections and parole, believes that Virginia's policy is wrong, as a principle and in practice.
"This notion that prisoners who are facing the death sentence have 'nothing to lose,'" he said, referring to the director's argument, "on the contrary, they have a great deal to lose."
"Most of these prisoners are appealing these cases, and most of these prisoners are hoping for a reprieve or a pardon from the governor. And the one thing that will cause a governor to deny you a reprieve or a pardon is misbehavior," he said.
And, he argued, this is even more apparent to an inmate with a life sentence. "This is their life, this is their world. They know that even if they're not executed, they're probably going to spend the rest of their lives in prison. This is their home, they have to live here."
Stepping back, Horn also talked Thursday about the wider possibilities with any inmate — even death-row inmates.
"Every one of these prisoners … there's a chance they're going to come back," he said. "I always felt, until the moment they were executed, there was always that chance that their case would be overturned, that they would receive a pardon, and when they did, they're returning to our community — and so it seems to me we have a selfish interest in their condition when they're returned."
Virginia officials will have a chance now to respond to the arguments made by the ACLU and former prison officials before the court moves forward with considering the appeal. A spokesman from Herring's office only referred BuzzFeed to a copy of the state's opening brief when asked for comment on the former prison officials' claims.