Illinois Senate Passes Marriage Equality Bill
A 34-21 vote. Next up, the House.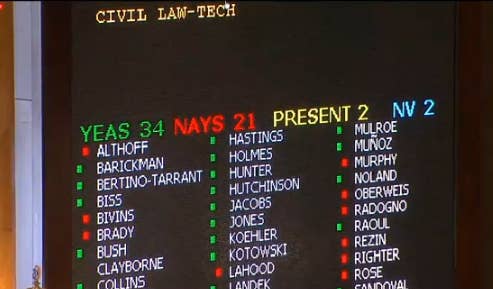 On a 34-21 vote, the Illinois Senate passed a marriage equality bill at a little after 3 p.m. Thursday.
Following an afternoon of debate, Sen. Heather Steans, the lead sponsor of the bill, concluded the discussion by talking about her experience working with Rep. Greg Harris on the legislation.
Three Democrats voted against the bill: Sens. Gary Forby, William Haine and John Sullivan. One Republican, Sen. Jason Barickman voted for the bill.
The legislation now moves to the House, which is controlled by a Democratic majority. Gov. Pat Quinn is a strong supporter of the legislation and has said he will sign it into law.