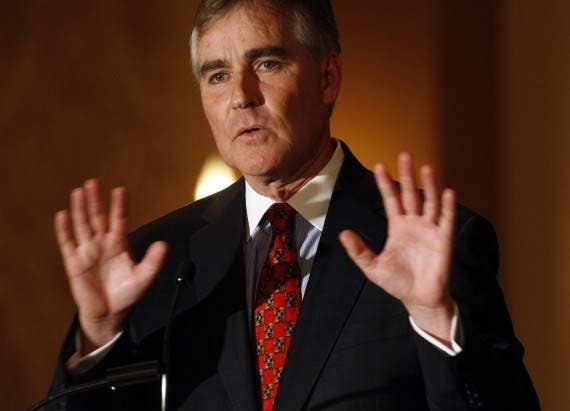 WASHINGTON — The head of the Illinois Republican Party is pushing for the legislature to approve a bill that would allow same-sex couples there to marry.
"More and more Americans understand that if two people want to make a lifelong commitment to each other, government should not stand in their way," party chair Pat Brady told the Chicago Sun-Times on Wednesday. "Giving gay and lesbian couples the freedom to get married honors the best conservative principles. It strengthens families and reinforces a key Republican value — that the law should treat all citizens equally."
The Daily Herald reported that Brady said he "is calling GOP lawmakers asking them to support a proposal to legalize same-sex marriage."
The bill was expected to have been considered by a Senate committee on Wednesday afternoon, but a procedural tactic employed by opponents of the bill, reported by the Windy City Times, will prevent its consideration until at least Thursday. [UDPATE: The Chicago Sun-Times has more on the development.]
President Obama also supports the bill, a White House spokesman announced earlier this week.