Hillary Clinton To Address Nation's Largest LGBT Rights Group In October
As the Human Rights Campaign ramps up its 2016 campaign efforts, the former secretary of state will speak to its board on Oct. 3, the group announced on Tuesday.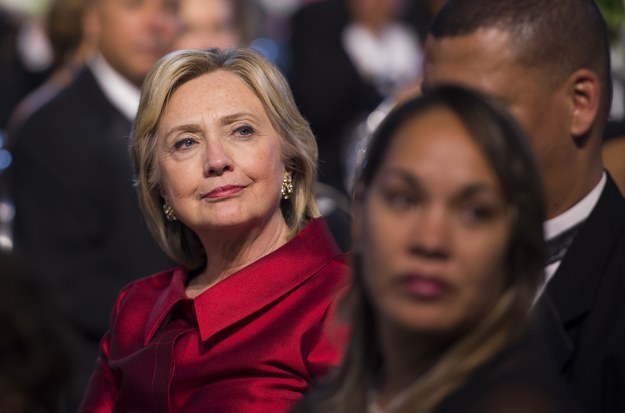 WASHINGTON — Hillary Clinton will be addressing the staff, board, and volunteer leaders of the Human Rights Campaign, the nation's largest LGBT group, on Oct. 3.
Calling Clinton a "visionary leader," HRC President Chad Griffin said in a statement announcing the address that the former secretary of state "is a tremendous advocate for equality and has been a tireless champion for the advancement of LGBT rights as human rights around the globe."
Griffin said that Clinton will be joining the group at its fall board meeting "to discuss the challenges ahead in the fight for full federal equality" for LGBT people. Clinton's address will come the morning of its national dinner.
The group is yet to endorse a presidential candidate. In the 2012 race, HRC endorsed President Obama's re-election nearly 18 months before the election, in May 2011. HRC did not endorse Obama in his first run, however, until June 2008—after it was clear Clinton would not be able to secure the Democratic nomination.
Griffin, however, has a long history with the Clintons, having started his political career working on former President Bill Clinton's 1992 presidential campaign and, later, in the White House. His former political consulting partner, Kristina Schake, had worked for First Lady Michelle Obama, but was brought aboard the Clinton campaign early on to work on Clinton's image.
In July, Griffin told BuzzFeed News that HRC would be launching its most aggressive campaign effort yet, saying that the LGBT community "needs to be more recognized, more sought after and feared" by candidates.
Nearly three months later, the group appears to be ready to start that effort. JoDee Winterhof, HRC's vice president for policy and political affairs told BuzzFeed News, "HRC will soon be putting staff and resources on the ground in early states, starting with Iowa and New Hampshire, in order to begin organizing and mobilizing members, supporters and pro-equality voters."
In explaining their efforts — and why, as Griffin put it, the LGBT community should be "sought after and feared" by candidates — HRC staffers point to the numbers.
According to data provided by HRC through analysis of exit polls, while 58 percent of the eligible voters cast a ballot in 2012, that number was more than 20 percent higher among self-identified LGB voters at 81 percent. HRC also asserts that the self-identification required in exit polling means that those numbers "certainly undercounted LGBT people." Despite that, HRC notes that the data, extrapolated, would mean that "roughly six million LGBT voters cast a ballot in an election where President Barack Obama won by just under 5 million votes."
In a sign of the group's 2016 plans, HRC points to swing states in the presidential race specifically, asserting that the LGBT vote could be key in this analysis provided to BuzzFeed News: