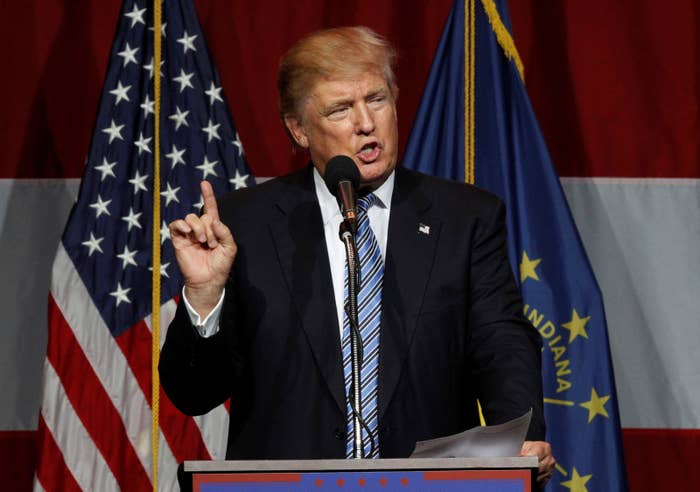 WASHINGTON — In a lawsuit filed in New York this week, a copy of a non-disclosure agreement that Donald Trump required of one of his employees was made public.
Much has been made of the campaign's use of non-disclosure agreements. Questions have been raised, for example, about whether former campaign manager Corey Lewandowski — now a paid political analyst for CNN — is barred under some sort of agreement from disclosing certain information about the campaign or disparaging the candidate.
In a lawsuit filed on Tuesday by a different former staffer, political consultant Sam Nunberg, one of the confidentiality agreements was filed as an exhibit to the lawsuit.
The document filed on Tuesday appears to be a non-disclosure agreement regularly used by the campaign. It is the same, at least in substantial part, to a non-disclosure agreement, reported by The Daily Dot, that the campaign required volunteers to sign earlier this year.
Nunberg initially signed the confidentiality agreement on January 1, 2015, in an agreement with an earlier Trump entity, Trump 2012 PCA. The confidentiality agreement was later referenced in and incorporated into the April 14, 2015 agreement that Nunberg signed with the Donald J. Trump Exploratory Committee, which became Donald J. Trump for President, Inc.
Under the agreement, Nunberg is barred from saving or ever disclosing any confidential information he obtained during his involvement with the Trump campaign.
Confidential information is defined very broadly in the document. It includes any personal, political, or business information about Trump or any family member. It also includes — but is not limited to — matters laid out specifically, running the gamut from "actual or prospective business ventures, contracts, alliances, affiliations, relationships" to "schedules, appointments, meetings, conversations, notes, and other communications."
Nunberg also agreed never to publicly "demean or disparage ... the Company, Mr. Trump, any Trump Company, any Family Member, or Any Family Member Company," as well as not "to assist or counsel" any other candidates other than Trump during this election cycle.

Here is a former Trump staffer's confidentiality agreement: