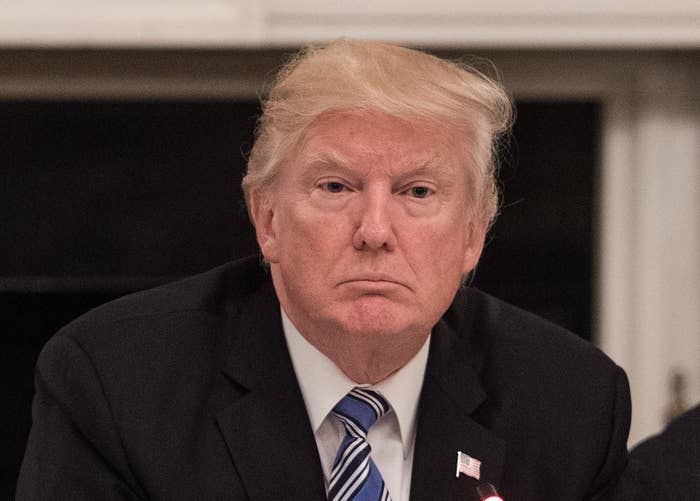 The federal judge in Hawaii who put on hold President Donald Trump's travel and refugee bans back in March has narrowed the injunction blocking them, following an appeals court decision on June 12 ordering the changes.
The US Court of Appeals for the 9th Circuit last week upheld the Hawaii court's injunction blocking enforcement of the 90-day ban on travel from six Muslim-majority countries, and 120-day halt to the refugee program. However, the appeals court also held that the Trump administration could conduct internal reviews called for by the executive order while litigation against it proceeded.
Hours after the 9th Circuit issued the mandate in the appeal on Monday — formally putting its opinion into effect — US District Judge Derrick Watson released the amended injunction in the case, allowing the federal government to conduct "internal review procedures" relating to the affected travel and refugee programs, as long as those reviews "do not burden individuals outside of the executive branch of the federal government."
The travel and refugee bans themselves, however, remain on hold for now.
The amended injunction was issued less than a day before the plaintiffs in the case were set to brief the Supreme Court on related issues. Specifically, the plaintiffs' filing will address the effect of the 9th Circuit's ruling on their argument that the injunction against enforcement of the travel and refugee bans should remain in place should the justices decide to hear an appeal of the Hawaii executive order challenge, or a related challenge out of the 4th Circuit. The Hawaii challengers will also likely argue in their brief that the court should not take up the appeals sought by the federal government at all.
The Hawaii challengers' brief is due by noon on Tuesday, and the federal government can reply to that brief by noon on Wednesday.
The justices are expected to consider at their Thursday conference whether to hear the appeals of either or both challenges, and, if they do, whether to put the injunctions in the two cases on hold for the appeals' duration — a move that would allow the Trump administration to enforce the travel and refugee bans while they proceed.