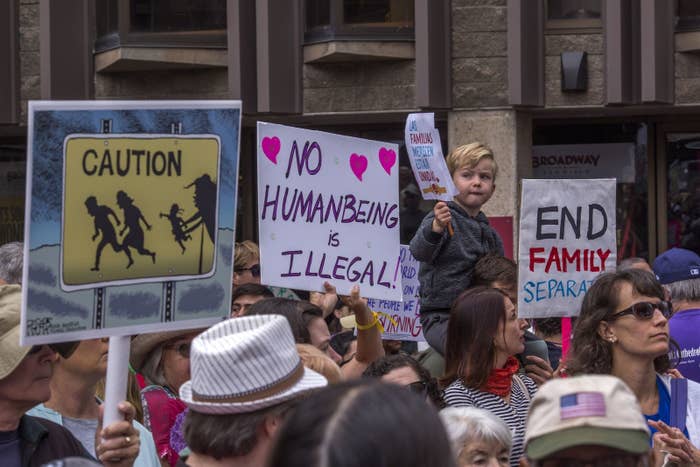 A previously unreported 100 minors who were separated from their families when they crossed the US southern border since the Trump administration's "zero tolerance" policy went into effect in early April are now with "sponsors," an administration official told BuzzFeed News on Monday.
The 100 children are in addition to the more than 2,300 who were separated, the 522 who have been reunited, and the 16 who were scheduled to be reunited but were delayed because of inclement weather.
It is unclear who, exactly, the sponsors of the 100 separated minors are, but they could include family members, friends, or parents already living in the US or a family member who is being deported along with the child.
The Trump administration, in a vague email Saturday night, said that there are plans in place to reunite separated children with family, plans that include a hotline, "Juvenile Coordinators who manage these cases," and an "identification mechanism."