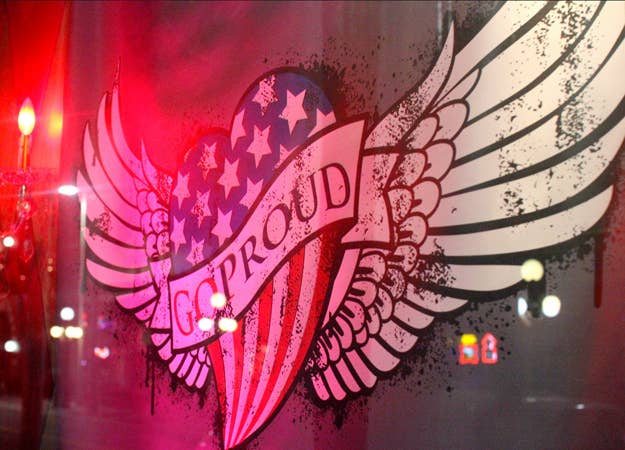 As Ann Romney finished speaking about her "real marriage" to the Republican nominee for president, Chris Barron — also in a real marriage, also to a man — welcomed the first guests to Homocon, last night's hot ticket party at the Republican National Convention thrown by the gay conservative group GOProud.
The Honey Pot , a gay bar in Tampa's Ybor City neighborhood, played host to Homocon. Go-go boys and ladies wearing "freedom is fabulous" T-shirts and disco ball party favors were features of the party, which was attended by conservative players Dana Loesch, S.E. Cupp, Grover Norquist, Will Cain, Margaret Hoover, Roger Stone, Roger Simon and Richard Grenell, along with more than 600 others — including more than a handful of members of the media covering the party.
As the event was winding down, Barron told BuzzFeed, "We've had a lot of people in a gay nightclub in downtown Tampa, with dancers and techno music. Disco balls everywhere. This isn't a rubber-chicken dinner at some crappy restaurant. We're authentic to who we are. We're authentically gay and authentically conservative."
Although it's easy to point to the Republican Party platform and to the presidential ticket's positions on marriage equality and the Defense of Marriage Act as reasons why it's "impossible" to be gay and conservative — a regular refrain from LGBT Democrats — Barron and the others in GOProud don't even entertain such questions, focusing instead on making it a statement of fact that gay and lesbian people are an important and inherent part of the conservative movement.
"When people are talking about the platform and stuff —" Lisa De Pasquale, a board member of GOProud, took a look around the party and told BuzzFeed. "There are more people here than will ever read the Republican platform."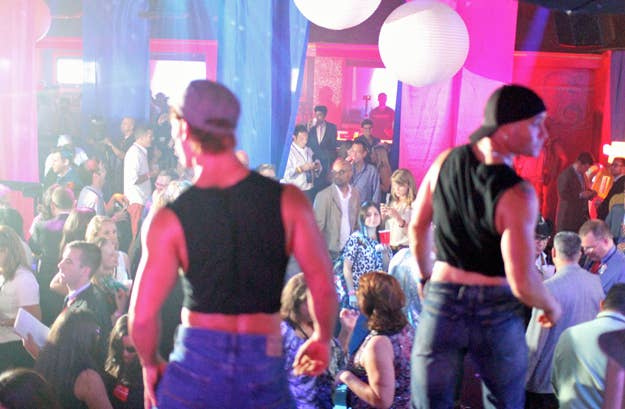 Contrasting with the Republican Party platform — and Romney — there was more of a "live and let live" libertarian attitude at the party, which was the biggest event that GOProud had held since it co-hosted a "Big Party" with Andrew Breitbart at the Conservative Political Action Conference in February 2011.
Barron, who co-founded GOProud in 2009 with Jimmy LaSalvia as a more conservative alternative to the long-established Log Cabin Republicans, has a tendency to spout off — often intentionally — in his effort to draw attention to his issues. That tendency, along with a change in leadership at CPAC, led CPAC to decide that GOProud was not allowed to be a co-sponsor of the conference this year.
Watching the group at Homocon on Tuesday night — which included De Pasquale, who also is the former director of CPAC, passing out the disco balls — their message to CPAC came across loud and proud: We don't need you.
LaSalvia, talking with BuzzFeed at the party, said, "This event tonight was in a way a culmination of that three-year controversy with CPAC, and our allies showed up today to show their support. And what it demonstrated is that there are a significant number of influential people in the conservative movement who support us."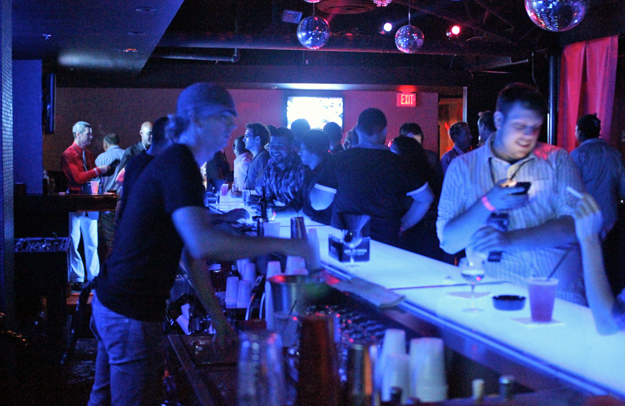 De Pasquale, far from seeing the CPAC decision as a problem for GOProud, saw it as a sign of a problem at CPAC.
"When I was at CPAC, David Keane was the chairman and [he] always came from an inclusive place and wanted GOProud included," she said. "When a new chairman came in, and I was laid off, the board had a different view and they wanted to have CPAC reflect a specific set of principles. And even though GOProud wanted to be included, they didn't think that included GOProud."
She added, "I hate to see that CPAC may be getting more narrow-focused because that's never been what it was about."
"But, let's be clear," Barron said. "The decision that got made by [the American Conservative Union's] board at the time about CPAC didn't speak for the broader conservative movement — which is why there are so many people here tonight who were a part of that CPAC." In addition to De Pasquale, Keane had signed on as a supporter of the party.
"There's a handful of people who have been involved in CPAC who are living in the last century. The conservative movement has left them behind," Barron said. "The leaders of the conservative movement were here tonight, they're supportive of GOProud, they're supportive of having gay conservatives. They want to take the fight to Obama, they want to take the fight to the left. They're tired of us fighting each other."
Here at the convention, all three — Barron, LaSalvia and De Pasquale — said they've received nothing but support from the Republican National Committee in getting the help they needed "to be successful here," as De Pasquale said.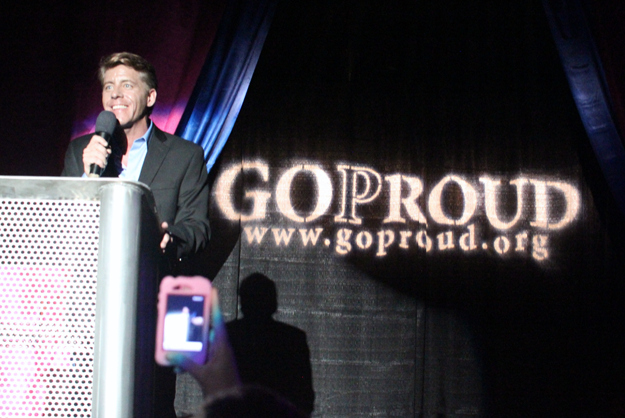 LaSalvia noted, "This is a national convention; there is no bigger stage for us to send this message from than this." Then, taking a hit at Log Cabin, he added, "I think, especially since we're the only gay organization to endorse Mitt Romney, that it was important for us to have a big presence here."
Log Cabin is yet to make an endorsement decision in the presidential race, facing pressure on both sides of the issue. The group has, however, held several events in Tampa, including co-hosting events with groups like Freedom to Marry and the Gay & Lesbian Victory Fund — which are bipartisan or nonpartisan organizations.
For Barron, the focus at the end of the night was on the next steps.
"You gotta capitalize on momentum when you have it. We take this and we turn it to the couple of races that we've targeted," he said, noting the group's endorsements of the Romney-Ryan presidential ticket and Linda McMahon and Tommy Thompson for Senate. "We plan on being very, very active in those races."
It was not clear, however, whether the dancers would be included.