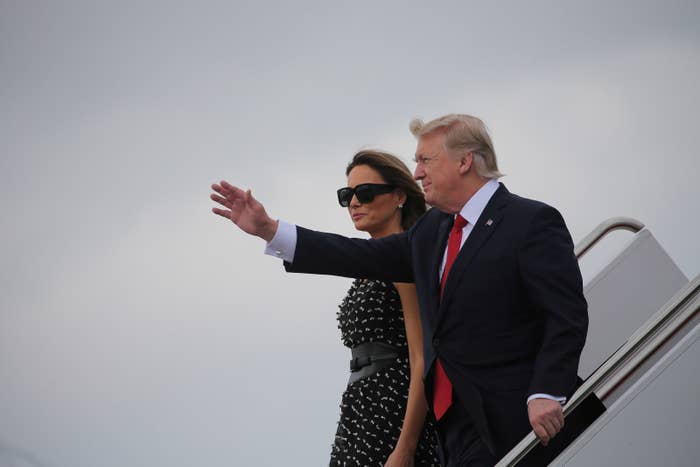 More than a dozen federal appeals court judges will hear arguments over President Trump's travel ban executive order on May 8, the court announced on Monday.
All active judges of the US Court of Appeals for the Fourth Circuit — there are 15, if none are recused — will hear the appeal over the travel ban injunction issued by a federal judge in Maryland in Richmond, Virginia.
The move to hear the case initially en banc — by the full court — rather than by a three-judge panel signifies the importance that the court places on the case and was not opposed either by the challengers to the ban or the Justice Department.
The move also guarantees that the appeals court — which includes a majority of judges nominated by Democratic presidents — will not first hear the case by a three-judge panel that might happen to include two or three conservative judges.
The arguments in the Fourth Circuit are on the narrow preliminary injunction issued by US District Judge Theodore Chuang — focused only on barring the federal government from enforcing the 90-day ban on travel from six Muslim-majority countries.
The next week, the US Court of Appeals for the Ninth Circuit will hear its second arguments relating to the two executive orders Trump has issued on the topic — and over the federal government's appeal of a much more broad injunction than that issued in the Maryland case.
The injunction in Hawaii v. Trump bars the Trump administration from enforcing the entire section of his executive order relating to the travel ban, as well as the entire section relating to the 120-day halt to the refugee program.
The Ninth Circuit has scheduled the arguments on that appeal for May 15.
This is a developing story. Please check back at BuzzFeed News for the latest.