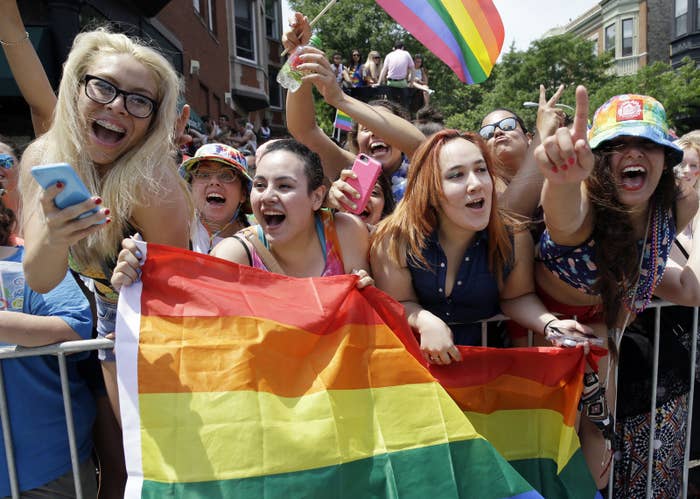 WASHINGTON — The federal appeals court based out of Chicago will reconsider whether existing civil rights law should be read to include protections against sexual orientation-based discrimination in sex discrimination bans.
The issue, raised in Kimberly Hively's case at the 7th Circuit Court of Appeals, is whether Title VII of the Civil Rights Act of 1964 protects lesbian, gay, and bisexual workers from discrimination under its ban on sex discrimination in the workplace.
Arguments in the case have been set for Wednesday, Nov. 30, in Chicago.
The question is one that has been percolating in the lower courts in recent years, but this will be the first time a full federal appeals court is due to consider the issue en banc in the aftermath of the Supreme Court's ruling in favor of marriage equality in June 2015.
This summer, a three-judge panel of the court ruled against Hively, extending prior decisions of the appeals court declining to protect gay people under Title VII. The court did so, however, in an opinion that acknowledged the difficulty of distinguishing so-called "sex stereotyping" claims, which are allowed, from pure sexual orientation discrimination claims, which had not been allowed under earlier decisions.
"It seems illogical to entertain gender non‐conformity claims under Title VII where the non‐conformity involves style of dress or manner of speaking, but not when the gender non‐conformity involves the sine qua non of gender stereotypes—with whom a person engages in sexual relationships," Judge Ilana Rovner wrote for the court.

In addition to agreeing to reconsider the case en banc — which means that it can overrule prior decisions of the appeals court — the court's Tuesday order vacated the three-judge panel's opinion and judgment from July.
Note that this issue is separate but related to the series of cases asking a similar question as to whether gender identity-based discrimination against transgender people also is banned under sex discrimination provisions in existing civil rights laws. A Virginia school district is currently asking the Supreme Court to review another appeals court's ruling that the Obama administration's interpretation of existing regulations to bar anti-transgender discrimination is permitted.